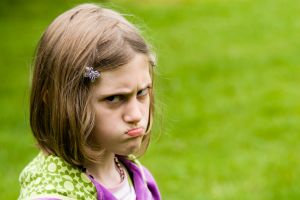 "You're not my friend!" I distinctly remember those four words the first time they came out of my young daughter's mouth. I clearly said or did something parental that she didn't agree with.   I calmly responded with, "That is right, sweetheart. I am not your friend, I am your mother. And sometimes you will not like me very much, but no matter what, I will always love and support you."
The same can be said in business.   Bosses aren't always popular or well liked. Some business decisions are tough ones and some of your employees will scream "You're Not My Friend!" The higher up the ladder you are the more you are exposing yourself to the masses. This is simply a fact that can't be avoided.   What you do have control over is how you as a leader handle it when tomatoes are thrown your way.
The Direct Sales industry works a little differently. Downline members aren't employees; they're independent business owners.   Uplines aren't bosses; their role is to direct or guide their downline to the available resources that will help them find their own answers; and to lead by example how to build strong independent teams. They should be involved in continuous improvement activities and in problem solving.
The upline's role is not to be "large and in charge" and not to micromanage. For the sake of discussion, senior ranking uplines are to direct sales what managers are to the corporate world. I've heard uplines sometimes referred to as "˜the grandma' of the family (or grandpa) and all the downline members are their children, grandchildren and greats.   As the matriarch of the family, grandmom still has oversight and responsibility to foster successful offspring within her lineage.
So whether you like the corporate boss analogy or the grandmom similarities, it doesn't change the role of the upline. And it doesn't change the fact that some business decisions are necessary and difficult to make in order to propel the organization forward. New leaders are often informed: You know when you've made it to the top, because people will hate you.
No matter what you do, you'll never please all of the people, so don't try.   Some will be upset at your decisions. They will talk behind your back. And some may even kick and scream, and let you know in no uncertain terms that you-are-not-their-friend! Okay, they're entitled to their own emotions. They'll get over it. It doesn't (or shouldn't) stop you from doing what a good leader should which is looking out for the greater good.
Lest there be any misunderstanding, I am not in any way suggesting being an upline gives anyone the right to be a tyrant, a bossy boss or rude ogre. That won't cut it in any circle. And if you're trying to get your team to work together, flexing your control muscle certainly won't work. You truly do get more flies with honey than you do with vinegar. It's very much preferred to be friendly, fun and caring to your team.
The point is to not get upset or flustered when the hate mail comes – and it will.   If it doesn't, then you may be too concerned with being friends and not making sound business decisions. Just remember that leaders cannot make everyone happy. Make adjustments if need be; don't be above reproach but just keep doing what you've been doing. You clearly did something right if you've achieved senior ranks.
About the Author: Laurie Ayers is a Michigan work from home mom and a Superstar Director with Scentsy Wickless Candles. She enjoys helping men and women start and maintain a home based business in the US, Canada, Mexico, Australia, New Zealand, Puerto Rico, Germany, Ireland, France, Spain and the UK. To download a FREE Start Up Guide which provides more details about how to start a home business as well as to learn about our compensation plan go to www.thrivingcandlebusiness.com/how-to-start-a-candle-business/ or for updates on Facebook LIKE www.facebook.com/ThrivingCandleBusiness and twitter @directsalesblog