Why Choose to Work with Laurie Ayers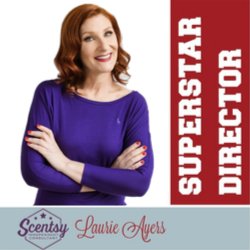 I have been in direct sales since 1988, that means I've been in this business 33 years! As you can tell, I started young. I've conducted hundreds of home parties; I've worked booths at vendor events; and I've worked my direct sales business online. There isn't much I haven't done when it comes to working a home based party plan business.  Since 2006 I have been with Scentsy. I am top ranked as an independent Superstar Director, only a fraction of one percent of all consultants reach this rank. Much of the knowledge, skills and abilities I've obtained in direct sales are transferable, no matter what company you represent.
Why Join My Team, Abundant Prosperity?
If you want to start a direct sales business and think you may be interested in Scentsy, keep reading. You can find a Scentsy consultant on just about any online forum and in all 50 states, Puerto Rico, Canada, Mexico, Germany, Ireland, UK (England, Scotland, Wales and Northern Ireland), Australia, New Zealand, France, Spain, and Austria so why join my team? What makes me different than all the others?  Well, for starters: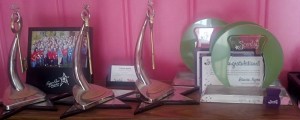 I started with the Candle Industry in 1995

I have been involved with Internet Marketing in 1999
I started my Scentsy business in 2006 (Earned Annual Mentor Award 2008, 2009, 2010. 2011, 2012 & 2017)
Interested in starting a Scentsy business and wondering what kind of support you will receive?
I am an independent sales Superstar Director with Scentsy (though in 2007 I was affectionately dubbed Wax Boss). I have consultants on my team who live all over the United States, Puerto Rico, Canada, Australia, New Zealand, Germany and the UK. I am currently expanding my team to Mexico, Austria, Spain, France and Ireland.  My team, Abundant Prosperity, is entirely long distance from me and it works well.   I am available by telephone, email, instant message, Zoom, Skype, Facetime and at times will travel to meet up with team members and their down line.
Once you log into your personal work station you will find a company wide consultant forum, and extensive Training Center. AP Team members have our own private Facebook Group. I also created www.ThrivingCandleBusiness.com as an additional resource site for you.  I can call or email as often as you'd like, or I can easily leave you alone and simply be available to you when you need me it's your choice.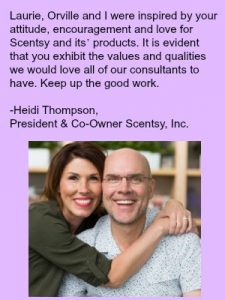 Experienced.
I've conducted many home parties over the years; I've worked numerous vendor events; I can offer suggestions on home party alternatives and have a strong background in marketing. I've been online for twenty-one years and have been immersed within the work at home community.  My undergraduate education is in Business Administration and I am a member/officer of Toastmasters International, Club GVSU 4380. I am very bottom line, business minded and believe in growing strong leaders and watching profit margins. Don't mistake my business acumen to mean I am a stuffed shirt. Get to know me a bit and you'll find I laugh more than should be allowed by law and live life to the fullest.   If you don't enjoy what you're doing, why bother? I just believe business is business.
Is Abundant Prosperity a Good Fit For You?
I firmly believe it is important to get a good fit between recruit and sponsor. No sponsorship changes are allowed once you join, therefore I encourage you to do due diligence and interview a number of different sponsors before jump on board.
I welcome the opportunity to work with you.  And just as I ask that you be genuine with me, I will offer up the same.   You may not be a good fit if:
You thrive on local team meetings.I can likely hook you up with some people local to you, but I don't have a local team, thusly no local meetings.
You need a lot of public accolades. Due to privacy issues, our policies and procedures prohibit sharing much personal information with others, though I do recognize people privately.  I also embrace that we are all

independent

business owners, running our own race.  Comparing team members often turns into pitting them against each other.  Those who are doing well, know they are doing well; whereas when other team members are doing the best they can, or have a different personal situation where they cannot or choose not to play with the big dogs, then repeatedly hearing the same consultant names over and over is not at all motivating. (e.g. "That's nice that Jane Doe won this or went on this trip or achieved that, but I'm over here busting my behind and hearing all about Jane is not helping me.") As a balance, I do often offer the opportunity for you to toot your own horn within our group FB page so we can celebrate with you.
You're looking for a sponsor to

tell

you what you need to know vs.

teach

you where to find the information you need. Don't get me wrong, I love questions, I really do – it's a sign of self sufficiency and a willingness to learn. I'm referring to a difference between "Where can I find information about compensation or rank structure?"   vs. "When do I get paid?"  If I show you where this information is and elaborate on it more or rephrase it a little differently, you're 10x more likely to remember it and be able to explain it to your downline.  Whereas if I just tell you the answer, then I'm just feeding you and never teaching you to feed yourself.
You tend to be sensitive to emails and interject tone or emotion into them. Ask anyone on my team and if they're honest they'll tell you some of my written correspondences aren't terribly fluffy. In business I tend to just stick to the facts and I rarely use exclamation points. I'm very analytical and technical; it's just a style not a personality. That is sometimes falsely interpreted as me being short, snooty, not very nice or some other choice words.  I assure you that is not the case – at all. If you had me on the phone or were sitting next to me, you'd see kind eyes and a nice smile.  But I am aware my emails don't always smile.
In short, I genuinely hope the above does not scare you off.  If you're looking for someone to help you grow a successful business, I can do that.  WYSIWYG – What You See is What You Get. If you're looking for a family environment or sisterhood sorority experience, I may not be a good fit.
Miscellaneous:
I'm a mother of two young adults, plus two long eared basset hounds.  I work from my home in West Michigan and I live in the Eastern time zone (hint, hint when making phone calls).  I take helping others very seriously, but I don't take my self seriously at all.  I have been told more than a few times that I have a great sense of humor and also that I do not mince words (if you don't really want the truth, then don't ask me because I call it like I see it!)  I'd love for you to consider the Scentsy opportunity. I'm thrilled that I did, and want others to enjoy the benefits as much as I do!
But don't just take my word for it.  Read some third-party testimonials from existing Scentsy consultants and customers.