My Scentsy mini wickless candle warmer : Do What Makes You Happy does indeed make me happy. It uses a 15 watt light bulb to melt scented wax. It's a wall plug-in nightlight.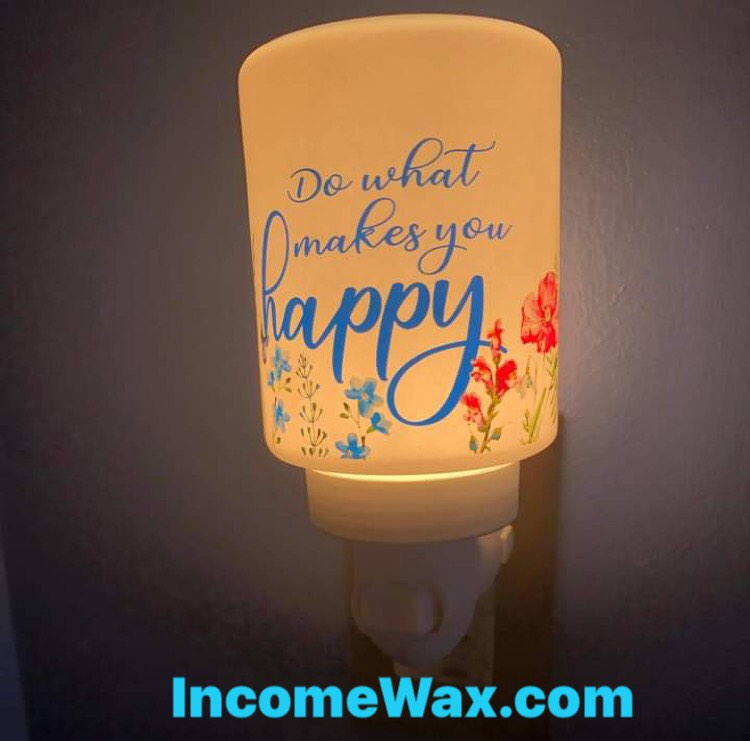 Scentsy Warmer Do What Makes You Happy is called You Do You mini warmer. It's made of glass and has beautiful flowers.
Over the years this warmer has been referred to as a mini warmer, a plug-in warmer, a nightlight, and a wall unit. It's all the same mini-warmer. They are great for small spaces and when counter space is limited.
Specs of this Scentsy Warmer Do What Makes You Happy:
Wattage: 15W
Finish: Glow
Dimensions: 4″ tall
Material: Glass
Get one for yourself, and one for a gift HERE. Don't forget to add your favorite scented candle bars.