Scentsy's fall winter season started August 1. I can think of no better way to introduce you to some of the new Scentsy warmers than to highlight them.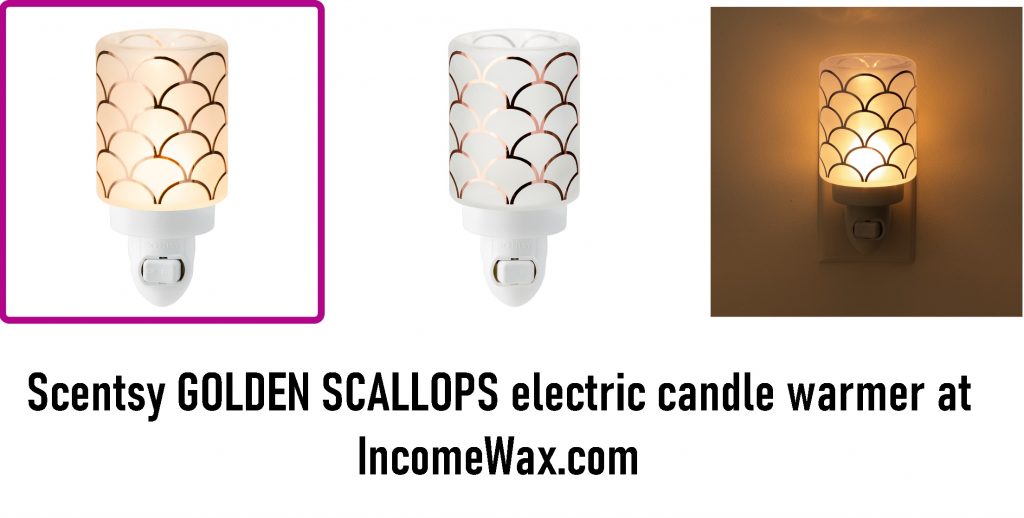 Another one of my favorite electric, wickless candle, new Scentsy warmers is the Golden Scallops Mini warmer. Your favorite mermaid will love this one. Scaley, isn't it?
Make a splash with this trendy mermaid-inspired metallic gold-foil pattern.
Wattage: 15w.
Finish: Glow
Dimensions: 4″ tall
Melt our wax with the heat of a low-watt light bulb or element and fill your space with fragrance — not flame, smoke, or soot.