Scentsy's fall winter season started August 1. I can think of no better way to introduce you to some of the new Scentsy warmers than to highlight them.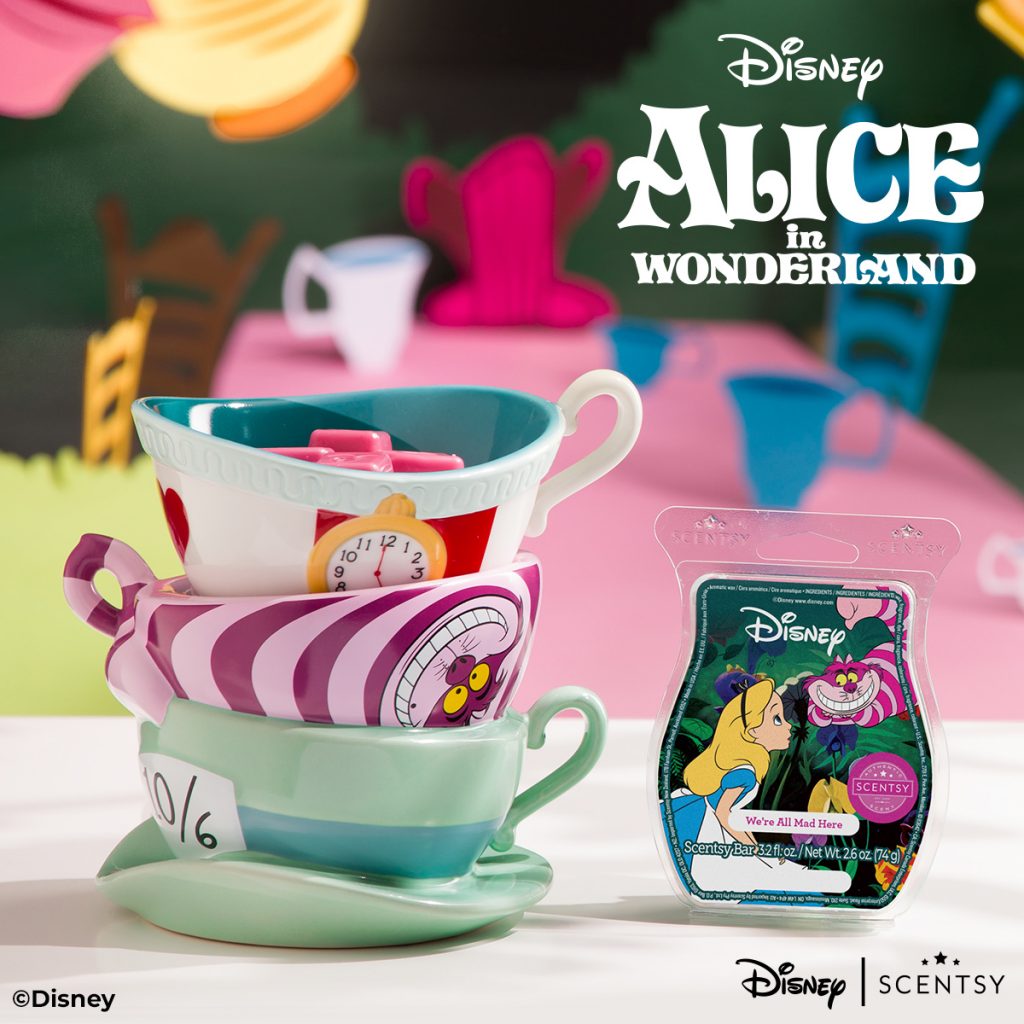 Another one of my favorite electric, wickless candle, new Scentsy warmers is the Alice in Wonderland – Scentsy Warmer + free We're All Mad Here – Scentsy Bar.
**Note: This is a LTO – Limited Time Only offering. It goes on sale at IncomeWax.com on August 15 at 1pm EDT. It is expected to sell out quickly.
It's a mad tea party! Modeled after three stacked teacups in the grand, imaginative style of Disney's Alice in Wonderland, this warmer features a "cup" for each of three iconic characters — including the Mad Hatter, Cheshire Cat and White Rabbit. Meanwhile, Alice can be seen falling down the rabbit hole in the wax dish.
Each warmer includes a free Scentsy Bar in our We're All Mad Here fragrance, featuring tart plum, strawberry, pink sugar and fizz! Please note that the warmer dish is not food- or drink-safe and should not be used as a teacup.
Wattage: This is an element warmer that uses a heating element, not a lightbulb.
Finish: Hand painted
Dimensions: 6″ tall
Melt our wax with the heat of a low-watt light bulb or element and fill your space with fragrance — not flame, smoke, or soot.