August 12, 2019 Scentsy releases new Licensed Limited Time Only must-have Disney and Marvel collections.
Mickey and Minnie – Scentsy Buddy Clips
These are Perfect For any child for to hook on their back pack to go to school. Smells amazing and SO cute.
Two of Disney's most popular — not to mention iconic — characters are now part of The Disney Collection as Buddy Clips!
And there's no better time for their debut than during the back-to-school rush. As you get those school supplies ready, don't forget to add our new Mickey and Minnie Mouse Buddy Clips.
Ready to go everywhere you go, Buddy Clips are a fun and fragrant way to decorate backpacks, lockers, bedrooms and so much more.
Our Mickey and Minnie Mouse Buddy Clips will be available starting Aug. 12 while supplies last. They'll be sold separately for $18 each and come scented with their own signature fragrances: Your Pal, Mickey and Love & Kisses, Minnie.
Spider-man – Scentsy Buddy, Nine realms scent pak, Scentsy bar, and designs of Marvel – Scent circles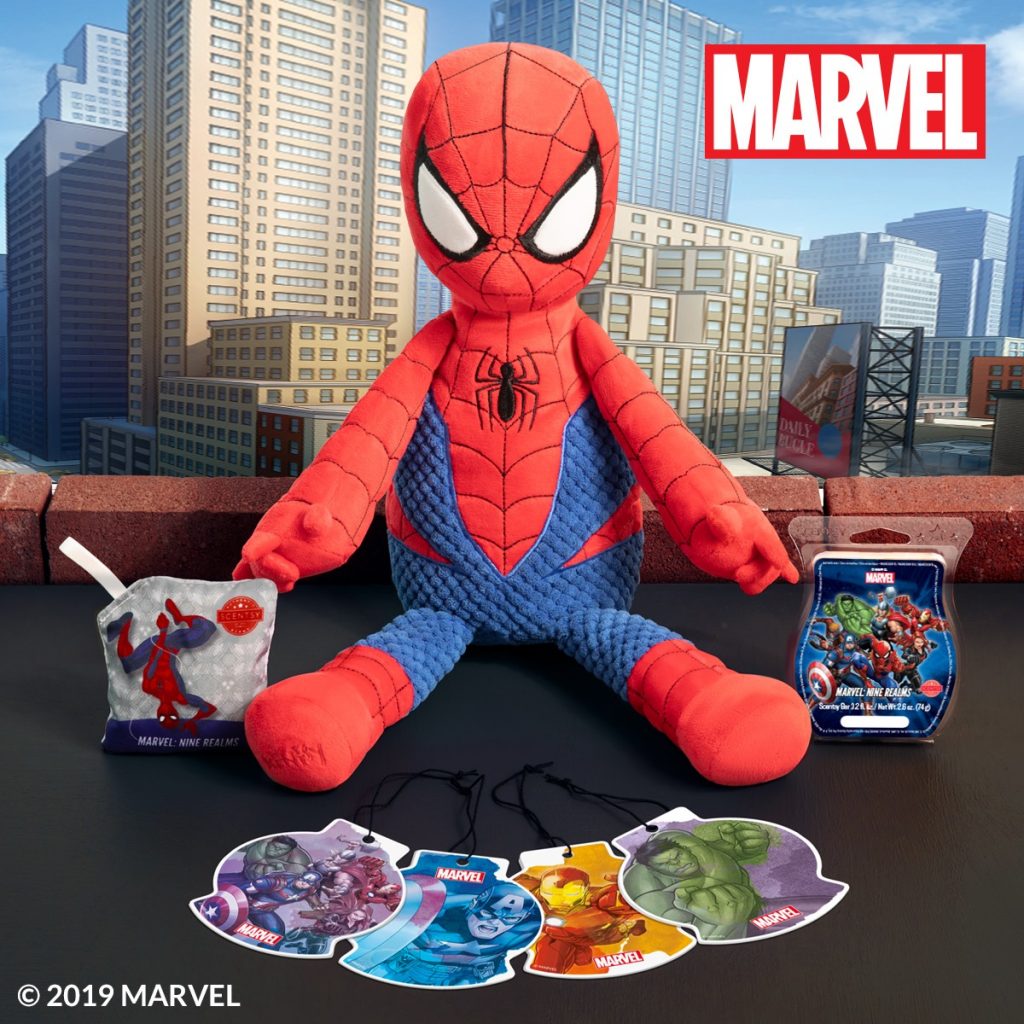 Spider-Man is Marvel's most popular Super Hero, reaching a wide audience from comic books to the big screen.
The first offering from our new relationship with Marvel. The Spider-Man Scentsy Buddy comes with a preselected Scent Pak in Marvel: Nine Realms, the fragrance created especially for our Marvel products.
And because Super Heroes are stronger together, some of your other favorite Marvel characters are also here for a limited time! Our Marvel's Avengers Scent Circles come in a pack of four and feature Captain America, Iron Man, Hulk and a group pose. Plus, there's a bundle available.
Here are the options:
Marvel's Spider-Man – Scentsy Buddy with a Marvel: Nine Realms – Scent Pak for $35
A bundle featuring the Spider-Man – Scentsy Buddy (including his Scent Pak) and Marvel: Nine Realms Scentsy Bar for $40
Pack of four Marvel's Avengers – Scent Circles, fragranced in Marvel: Nine Realms for $12
Marvel: Nine Realms – Scent Pak for $7.50
And the fragrance created with Marvel characters in mind? It can only be described as super:
Marvel: Nine Realms: A heroic mix of lime zest and blue tea keep you connected to the universe, while lavender lightning really packs a punch.
These are Limited Time Only so get them as soon as possible from IncomeWax.com before they are gone!