Scentsy's fall winter season started August 1. I can think of no better way to introduce you to some of the new Scentsy warmers than to highlight them.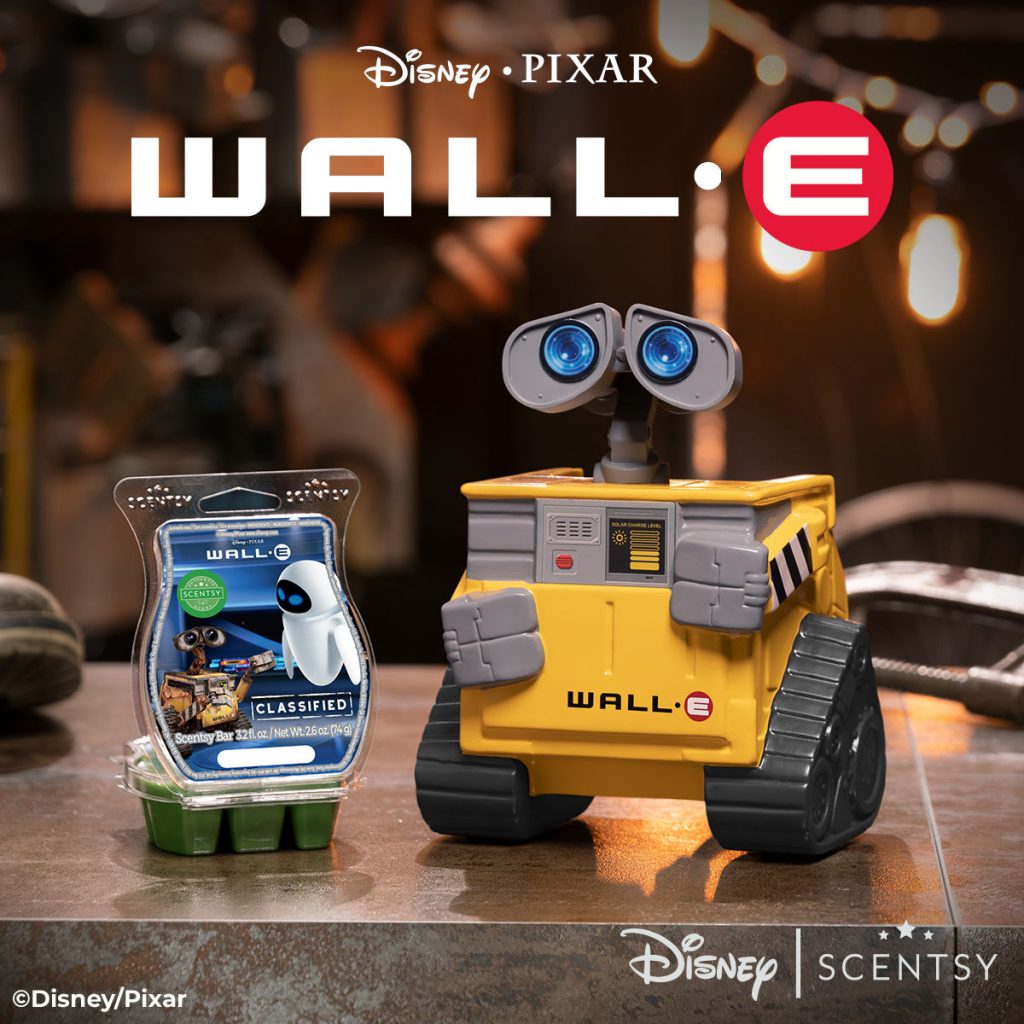 Another one of my favorite electric, wickless candle, new Scentsy warmers is the Disney and Pixar's WALL-E. This one includes a free scented candle bar. Isn't it fun?
Computer, define "friend." This hand-painted, replica-like warmer reminds us that real treasure is found in the most unlikely places and that home is worth fighting for. Special details include a wax dish shaped like one of WALL-E's compacted garbage cubes, along with an image of the Plant in the Boot on the dish itself. Plus, each warmer comes with a free wax bar in our exclusive WALL-E: Classified fragrance!
Wattage: No Bulb. This is an element warmer, uses a heating element to melt the wax.
Finish: Hand painted
Dimensions: 7.5″ tall
Melt our wax with the heat of a low-watt light bulb or element and fill your space with fragrance — not flame, smoke, or soot.