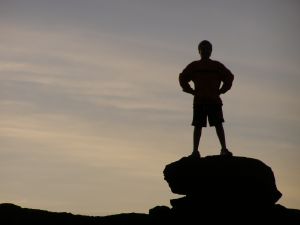 Ever wonder why some direct sales consultants seem to have more success than others? Why some make it look easy and yet you can't seem to get one sale, booking or recruit? First of all, know that direct sales can be an easy sell, but it's certainly not easy. If it were, everyone would do it.
Below are a handful of actionable items you can do that separate the successful ones from those who constantly struggle.
1. Don't quit.
Many consultants quit their direct sales business after just a short time – far too early before they can become successful. Sadly some desperate to recruit new team members like to say: "It's easy! It's fun! You'll make great money!" While all those are certainly possible, you won't find it easy, fun and profitable without a great deal of work. This is true for all direct sellers. If you decide to give yourself just six months and if  by then you're not rolling in the dough and have your calendar booked, you're quitting … well that's just unreasonable. Successful direct sellers keep on keeping on – even when they don't feel like it and even when it's hard.
2. Work hard.
See #1 above. Treat your business like a business, not like a hobby. If you want to work from home, you have to show up to work … and be prepared to work. It takes discipline to work when there are so many other distractions and there isn't a boss monitoring your work. You wanted to be your own boss, so monitor your work. If you joined mainly for the purpose to get the host rewards of free or half off product, then perhaps business ownership isn't for you at this time; and that's okay. You can be the hostess with the mostess; your friends will look forward to your fun parties and you can still reap the benefits of the products without all the responsibilities of business ownership.

3. Work on yourself.
You can work your business, work for sales, hosts and recruits, but do not omit working on your own personal development. Have you done all the training provided? I mean really gone through the training modules? Read the manual? Do you participate in weekly training calls? Do you have a problem with impatience or math or any area that can stand a little improvement? Then work on it. It won't miraculously improve without attention to personal growth.
4. Do what is proven to work.
No need to reinvent the wheel. It's okay to make it your own, meaning use the words that you are comfortable with, no need to stick with a script if it's something your personality would never say. Though don't veer too far off the path. Find successful people within your upline and do what they are doing. Follow their proven system.
5. Pull don't push.
You absolutely should not push yourself, your products or opportunity on people. No one, repeat no one, likes that. Being obnoxious and aggressive means that you are a pusher. What happens when you push people away? They go the opposite direction than you want them to. Conversely, when you pull, you're bringing people in. You're making it possible for them to come to you. They want to be a part of what you have. How to do this? It's quite simple actually, but takes patience. You merely make yourself available and accessible.
About the Author: Laurie Ayers is a Michigan work from home mom and a Superstar Director with Scentsy Wickless Candles. She enjoys helping men and women start and maintain a home based business in the US, Canada, Poland, Australia, Puerto Rico, Germany, Ireland and the UK. To download a FREE Start Up Guide which provides more details about how to start a home business as well as to learn about our compensation plan go to  www.thrivingcandlebusiness.com/how-to-start-a-candle-business/  or for updates on Facebook LIKE  www.facebook.com/ThrivingCandleBusiness