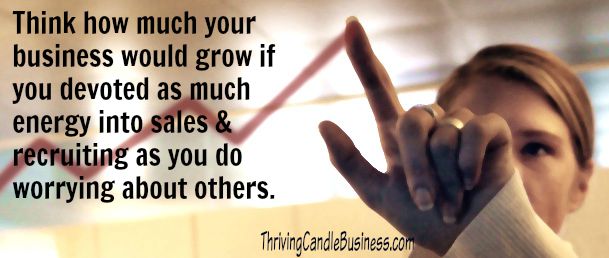 Did you ever notice the consultants who spend time and effort worrying about what others are doing, or complaining about them, or spending oodles of time trying to get someone in trouble, are generally the consultants who aren't working their own business? They're the ones who struggle to gets sales, bookings or recruits.
If you haven't noticed that, then take a quick peek in the mirror to make sure you're not "that person."
If what another consultant is doing could negatively affect your direct sales business, then we may have a different conversation. Consultants do not have the right to infringe on others' success.
However, the majority of the time the haters, the complainers, the self-appointed police are meddling about something that does not or will not hurt their business one iota. And when they are not working their business one iota anyway, is it really any business to be hurt?
Head down. Laser focused. Minding your business. That's the recipe for success.