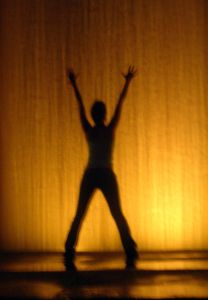 Many direct sales companies just had or are soon having their annual convention for their independent sales consultants.
Woohoo! Yay! Double Yay! Pumped up! Rah! Refreshed! Rejuvenated! Reconnected! Ready to rock and roll! So Excited! Motivated! Inspired! Life Changing! "¦ and all sorts of other adjectives.
That is exactly what convention is supposed to do. So mission accomplished. Aren't you glad you went? If you didn't go, aren't you bummed you missed it, especially after you see all the excitement your fellow consultants are experiencing?
Start planning to attend next year, and start planning today.  Whether that means you start setting aside money each week or each month or it means you work your tail off and earn the trip (if that is an option with your company) but the point is to start TODAY.
Now that convention is over what are you doing to keep up the motivation?
People often say that motivation doesn't last. Well, neither does bathing that's why we recommend it daily. – Zig Ziglar
Getting a renewed spirit about your direct sales business is vital for long term success in this business. You will start to fizzle out at some point (guaranteed) and it's up to you, and you alone, to keep on keeping on. Others can support and encourage you, but if you don't have the internal drive, it'll never last.
When you start a direct sales business you are starting relationships. You're starting a relationship with your parent company; with your upline; with your team members; with your hosts and with your customers.   Just like any relationship or marriage it takes work. Of course the honeymoon stage is fabulous! Who doesn't love that?   But after the wedding, comes the marriage – that's the part that takes careful attention to maintain.
It's not realistic to expect that the high you're on now from convention will last. You'll slowly come down and if you're not careful, you'll end up right where you started before you ever attended the motivational event. Don't let that happen to you.
Make plans now, today, for the long term. How are you going to maintain your renewed sense of commitment to your business so that the time and financial investment you made to attend convention wasn't for naught?
I can't tell you how to keep your business alive any more than I can tell you how to keep your marriage fresh and exciting. But you know the answer to that. You know what you're most excited about. You know what you have to do to take your business to the next level. You now have new tools and techniques, or you have fresh reminders about the tools and techniques you've always had.
Are you ready to do what it takes to keep the motivation going? Create an action plan. It won't just stay afloat without your dedication and commitment.
Just do it!
About the Author: Laurie Ayers is a Michigan work from home mom and a Superstar Director with Scentsy Wickless Candles. She enjoys helping men and women start and maintain a home based business in the US, Canada, Australia, Mexico, Puerto Rico, Germany, Ireland and the UK. To download a FREE Start Up Guide which provides more details about how to start a home business as well as to learn about our compensation plan go to https://www.thrivingcandlebusiness.com/how-to-start-a-candle-business/