Scentsy's fall winter season started August 1. I can think of no better way to introduce you to some of the new Scentsy warmers than to highlight them.
One of my favorite electric, wickless candle, new Scentsy warmers is the Golden Sunset. Isn't it beautiful?
Rich swirling colors create a marble-style finish like a beautiful sunset painting the sky, while golden flecks add a finishing touch for a little twilight sparkle. Colors appear softer when this warmer is lit.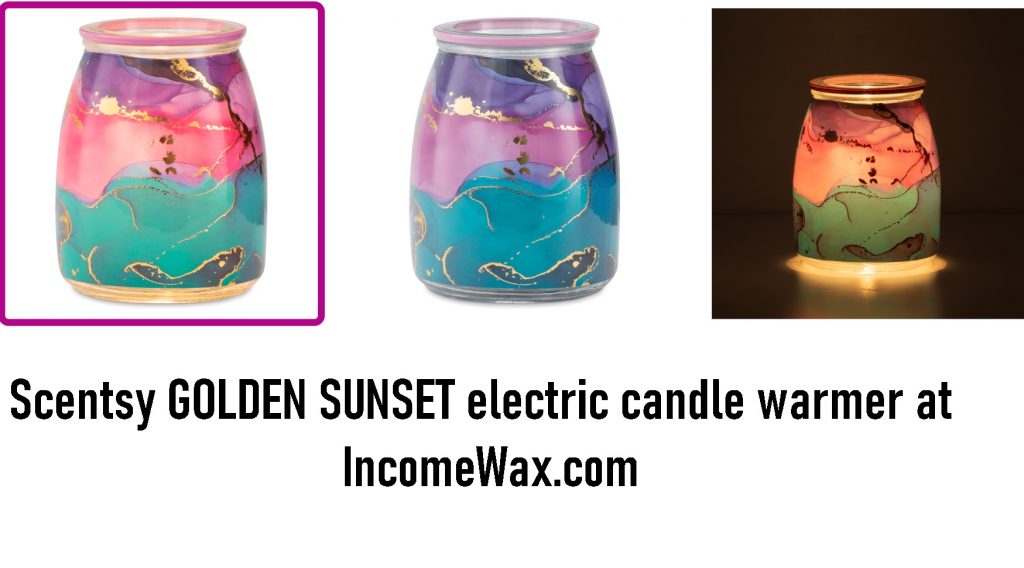 Wattage: 25W
Finish: Glow
Dimensions: 6.5″ tall
Melt our wax with the heat of a low-watt light bulb or element and fill your space with fragrance — not flame, smoke, or soot.