New to blogging but don't know what to write about? You're not alone.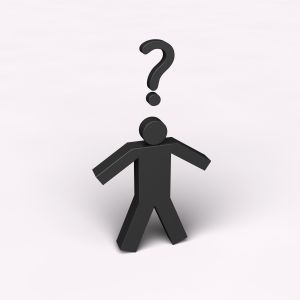 Those who have been blogging for some time know how beneficial adding new content can be to your business. Just two of the basic benefits of blogging include helping to drive traffic to your direct sales website as well as develop a following of loyal customers.
One of the most common mistakes I see with new bloggers is not updating their content frequently enough. Daily would be ideal; a couple times a week would be great; but anything less than once per week is not going to help a great deal.
Sure time is always a challenge for business owners. Yet when it comes to blogging, more than finding time – the bigger obstacle seems to be finding topics about which to write.
Here's my secret to finding blog topics:
You don't need to find topics.   You merely need to have a pulse and pay attention.   Blog topics are all around you.   No need to search and hunt.   No brainstorming sessions needed. Just open your ears and eyes and you can't help but stumble upon a relevant topic.
For example, today alone – the puppy was driving me crazy. She kept taking items that didn't belong to her to chew. It didn't take me long to figure out that she was behaving that way because she hadn't been properly trained or disciplined not to do such things.   Voila' – there's a blog post about the necessity for new consultants to be trained properly.
A friend called to tell me that he walked into a restaurant that he frequents to pick up his take out lunch.   The owner surprised him by picking up his tab today.   When asked why he would do such a thing, the owner replied, "you've been such a loyal customer it's nice to give back and tell you how much we appreciate your business."   Voila – there's another blog post about the importance of acknowledging your loyal customers.
Do you see where I'm going with this?   Almost anything that happens to you during the course of your day can be turned into a blog post.   So quit getting ready to get ready to start writing.   Stop being stuck in analysis paralysis.   Just do it already.
If you're going to blog"¦ then you have to actually blog.
About the Author: Laurie Ayers is a WAHM from Michigan and a Superstar Director with Scentsy Wickless Candles. She enjoys helping others start and maintain a candle business. You can find Laurie at https://la.Scentsy.us or https://www.ThrivingCandleBusiness.com