In no particular order, below are the top 11 reasons why I love to work from home: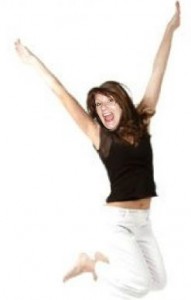 1. When the kiddo calls from school and say "I forgot my … "  I can buzz it right up to her.
2. If I feel like taking a nap, I can.
3. I am the boss of me.
4. I can get a hair appointment on short notice because I can make it at almost any time.
5. If I have a sick child I don't have to rearrange any schedules or call off work.
6. I get to hang out with my basset hounds all day.
7. I can bake cookies or decorate a cake at the same time I'm on a telecon.
8. I get to decide what time I'm done working or if I want to play hooky for the day.
9. I don't have to worry about hitting the boss key – ever.
10. When telemarketers call I say "This is a business!" Then they quickly hang up and don't call again.
11. I can get showered and put my face on at anytime I want. Or not at all if I don't want.
What are your top reasons why you love to work from home?
If you don't work at home but want to, then join me; I'll help you!