Attitudes are contagious.
If you spend time with someone who is always crabbing and complaining, it too can drag you down. It won't be long before you also start to adopt nonproductive emotions and attitudes.
Likewise, if you spend time with those who are positive, chipper and generally happy, it's easy to maintain your own peaceful, joyful attitude.
Some say opposites attract, but I disagree. Like attracts like. I consider myself pretty positive. I embrace living in the moment and appreciating each moment. I don't sweat the small stuff … and it's mostly all small.
If you're a direct sales independent consultant you know that you have a two-fold business, sales and sponsoring. If you're having a hard time team building, take a look at what type of recruits you may be attracting.
Are You a Tigger?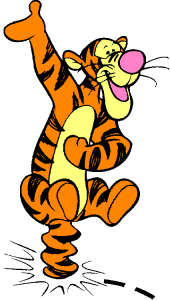 Tigger is genuinely friendly and bouncy. He likes to sing, "The wonderful thing about Tiggers is I'm the only one!" He is cheery, positive, sweet and energetic. He's FUN to be around. See for yourself.
Or Are You an Eeyore?
Eeyore  is a pessimistic old grey donkey. He lives in the southeast corner of the Hundred Acre Wood, in an area labeled "Eeyore's Gloomy Place: Rather Boggy and Sad" Have a look.
Like Attracts Like
I see direct sales consultants on forums and Facebook complaining or finding reasons to be upset about one thing or another. It's no surprise their business isn't going well. It's no wonder they're not building strong teams. They are leading by example, but not a very good example. Continue reading →