Are you confident you are using effective communication when speaking with your associates? Find out here.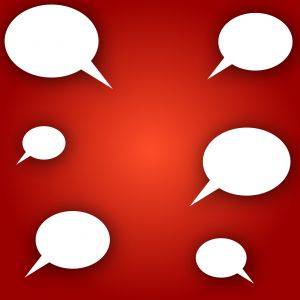 My former boss at Notre Dame gave me one of the most valuable pieces of advice about effective communication.   He said whether you are communicating orally or in writing, you should always provide as much detail so that you leave no room for misunderstanding or for the need for additional clarification.  Be thorough on the first try.
I still use this advice daily with my Scentsy business. Let me give you some examples to highlight this point.
1. You have a new team member who asks, "Is there a minimum amount I need to earn before I'll get an electronic deposit?"
Poor response: "No."
Mediocre response: "Nope, as soon as you earn $1, you'll get paid on the 10th of the following month."
Effective communication: "You start earning on your very first sale and will see your commissions deposited into your pay portal by the 10th of the following month. There is training on our pay system located in the training center, in the upper right corner of our workstation. You can also find information about bonuses and commissions in the Policies and Procedures located in your Workstation under the Resources tab. It starts in Chapter 10."
Do you see the difference? One response is just lame. One gives the answer but doesn't provide any source documents. The last response would be considered effective communication because it answers the question, shows the new consultants (the one who asked the question and the lurkers who have the same question) where she can find the information in print and also shows where the source documents can be found.
2. A consultant is unhappy because she thinks another consultant in town is breaking the rules.   She complains on a team forum.
Poor communication: "There's a lady selling cash and carry out of her hair salon."
Mediocre communication: "I was at XYZ salon today and saw a candle warmer on the reception desk, there was a big pile of wax for sale too. I didn't think she could do that."
Effective communication:   "I was at XYZ Salon today on Main St. in Anytown, USA. Some consultant had a whole display of products that were for sale. There were about 12 candle bars, a couple of Buddies, six room sprays and a whole bunch of plug in warmers.   I took a picture with my phone and grabbed a biz card of the consultant then I submitted it to compliance."
The first one is just complaining. The second one provides a little bit of information but would still require additional communication to ask specifically where the salon was, what was for sale, who was selling it and if she had any evidence so that action could be taken. Otherwise it would just be hearsay. The last communication is effective because it provided all pertinent details that required no additional follow up.
3.   Finally, let's say you're a leader and wanting to provide information to your team about an upcoming meeting.
Poor communication:   "Meeting at my house next Tuesday 7pm."
Mediocre communication:   "Save the date, Tuesday January 17, 2012 at 7pm, team meeting to discuss changes. Email me if you need directions".
Effective communication: "We're having a team meeting at my house, at 123 Main St., Anytown USA from 7pm-9pm EST on Tuesday Jan, 17, 2012. I'll have plenty of snacks so if you don't have time to eat after work, don't worry about it; come hungry. We'll be talking about the Upcoming changes to the policies, What to expect with a catalog changeover and then I'll leave the last 30 minutes for Q&A.   We are pretty good about starting on time and ending on time so if you want a few minutes to chit chat, you're welcome to arrive anytime after 630pm. RSVPs appreciated so I know how many to expect. Call/text me at (123)456-7890 or email me@myaddress.com if you have any questions, comments or concerns.
Clearly the last one took a few seconds longer to write out, but can you see where it is very thorough and leaves very little to question?
Perhaps the next time you ask a question, or provide information or a response you can try this method of effective communication. Pause for a moment to ensure you've provided enough information that there's no room for misunderstanding or for the need for additional clarification; then you'll know you are using effective communication.
About the Author: Laurie Ayers is a Michigan work from home mom and a Superstar Director with Scentsy Wickless Candles. She enjoys helping men and women start and maintain a home based business in the US, Canada, Puerto Rico, Germany, Ireland and the UK.   To download a FREE Start Up Guide which provides more details about how to start a home business as well as to learn about our compensation plan go to https://www.thrivingcandlebusiness.com/how-to-start-a-candle-business/
In addition to topics such as Effective Communication, please browse this site to find more articles about how you can successfully work from home.