Are you confident you are using effective communication when speaking with your associates? Find out here.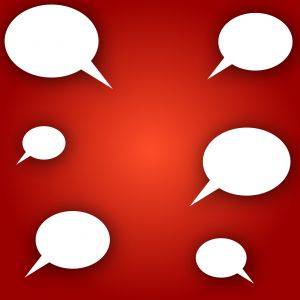 My former boss at Notre Dame gave me one of the most valuable pieces of advice about effective communication.   He said whether you are communicating orally or in writing, you should always provide as much detail so that you leave no room for misunderstanding or for the need for additional clarification.  Be thorough on the first try.
I still use this advice daily with my Scentsy business. Let me give you some examples to highlight this point.
1. You have a new team member who asks, "Is there a minimum amount I need to earn before I'll get an electronic deposit?"
Poor response: "No."
Mediocre response: "Nope, as soon as you earn $1, you'll get paid on the 10th of the following month."
Effective communication: "You start earning on your very first sale and will see your commissions deposited into your pay portal by the 10th of the following month. There is training on our pay system located in the training center, in the upper right corner of our workstation. You can also find information about bonuses and commissions in the Policies and Procedures located in your Workstation under the Resources tab. It starts in Chapter 10."
Do you see the difference? One response is just lame. One gives the answer but doesn't provide any source documents. The last response would be considered effective communication because it answers the question, shows the new consultants (the one who asked the question and the lurkers who have the same question) where she can find the information in print and also shows where the source documents can be found.
2. A consultant is unhappy because she thinks another consultant in town is breaking the rules.   She complains on a team forum.