A Scentsy Whiff Box can be a subscription or a one-time purchase from IncomeWax.com. It's a monthly box of scented goodies – full size, as well as samples, and sometimes new Scentsy before it is available for purchase.
Contents are always a surprise – unless you follow a Scentsy Whiff Box spoiler group or watch here. Below you will learn what is in the June 2023 Scentsy Whiff Box. It is important to note that products are subject to availability, and could change mid-month. My advice is if you want to have a high likelihood of getting what is initially shown, to order early, or add it to your Scentsy Club as a subscription.
Without further adieu, as of this writing – contents of the June 2023 Scentsy Whiff Box:
North America: June Whiff Box is Travel / Adventure Themed and includes: 1. One Cheetah Print Mini Fan Diffuser, 2. One two-pack Pink Rhubarb Sugar Pods 3. One Blue Grotto Travel Twist 4. One Kukui & Coconut Room Spray, and 5. One Mango Matcha Bar – Tahitian Twilight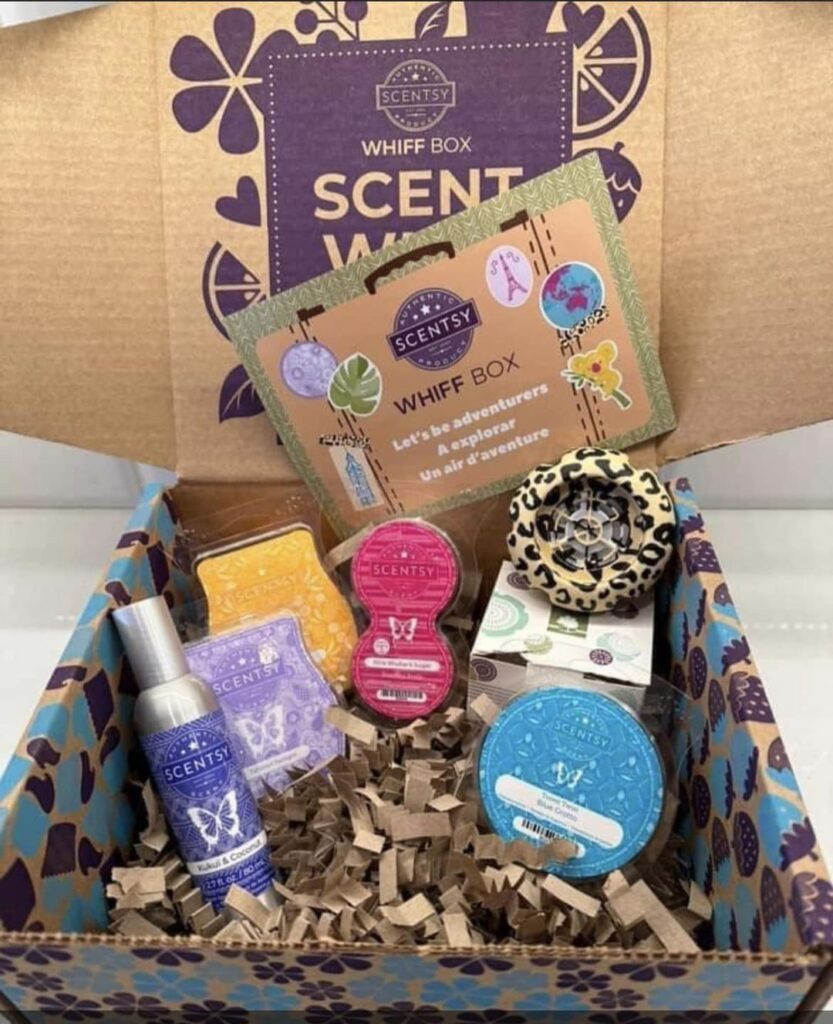 Investment is $35 USD. Content value: $52. Order yours here. Create a Scentsy Club subscription for future boxes here (Cancel or suspend it at any time).