You're Not Everyone's Cup of Tea – And That's Okay!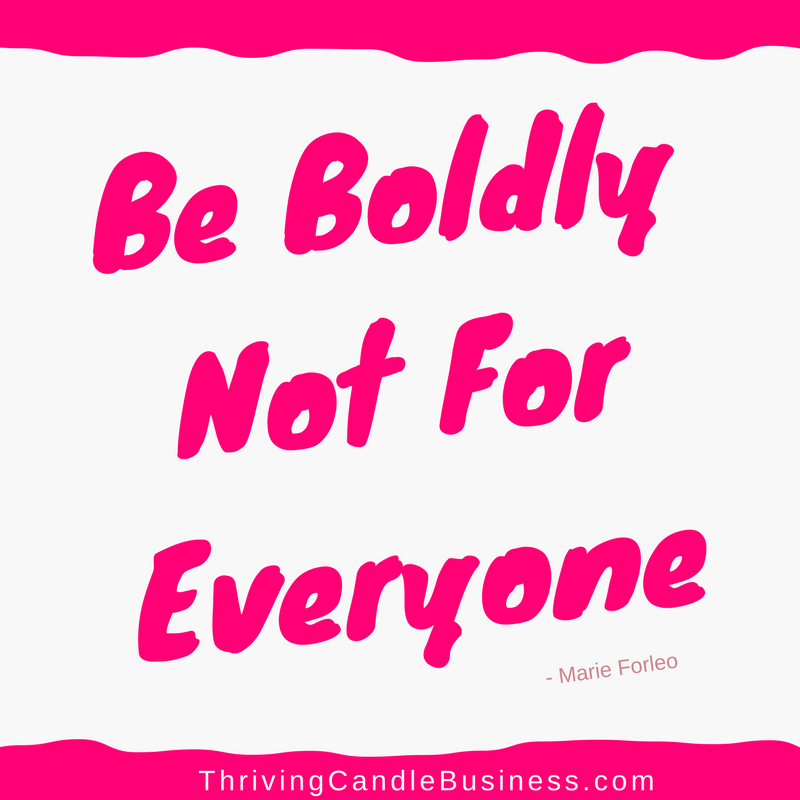 I'm fangirling over Marie Forleo. If you're not familiar with this woman, look her up. She has amazing energy and insight into the business world. She says "Be boldly not for everyone."  Yes! This!
She continues,
Not every product is right for everyone. You cannot and will not please every person. Attract the right person and repel the wrong people. When you are boldly not for everyone, you are going to attract way more of the people that you are right for.
How This Applies to Scentsy
As a sponsor, sure you want people to join your team. But are you casting a huge net just hoping to catch someone, anyone? Or as some say, throwing a pot of spaghetti at the wall, hoping some will stick?
Or are you trying to be the right person for the right person? Reread Marie's quote above, only substitute the word "product" with "person."
Looking to Join Scentsy?
If you're thinking of joining Scentsy but have not yet joined, make sure you're enrolling with the right person for you. For example, I run my business a bit different than other sponsors. It's not right or wrong, it's different. I may not be everyone's cup of tea, and that's okay.
I also get people who join my team, because I am not like other sponsors. Here are two important quick reads that explain how I operate:
Am I a Good Fit as Your Sponsor?
If we're a good match, jump in! Scentsy is waiting for you.
Please Like, Share and Leave a Comment