Scentsy Harry Potter – say what? That's right we've has partnered with Universal Studios and have created unique fragrance products inspired by the Harry Potter™ and Wizarding World brand at Incomewax.com.
That's the good news. The bad news is that the Scentsy Harry Potter pre-order period is over to get this fabulous Hogwarts wickless candle warmer and exclusive scented candles for each Hogwarts houses.
However, as if this update (March 2022), you can still get the Scentsy Harry Potter Hogwarts Houses Scentsy wax collection at IncomeWax.com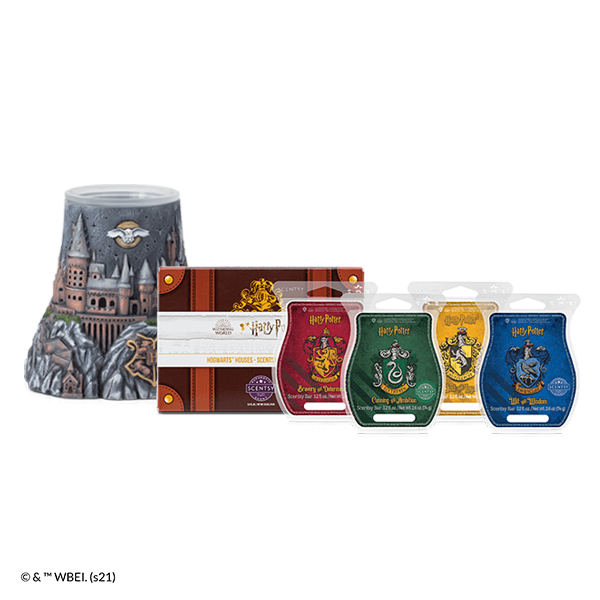 Scentsy Harry Potter Hogwarts warmer, or a bundle of four different wax bars, one each of Hufflepuff, Gryffindor, Ravenclaw, or Slytherin, or a bundle of both the warmer and wax collection.
In the meantime, have a butter beer, and head over to IncomeWax.com to get your Scentsy Harry Potter Hogwarts collection now.
Psst .... if you really had your heart set on getting a Hogwarts candle warmer, contact me. Maybe this Slytherin can cast a spell and summon one.