If you need assistance, ask for assistance.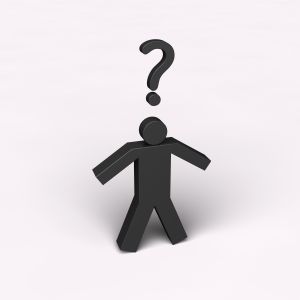 You read that correctly; that's the text I saw today on a sign displayed on a retail store shelf: If you need assistance, ask for assistance.
At first I thought, "Well d'uh." And then I continued to talk to myself, "That's a stupid sign". Yet after I had a chance to chew on it a minute I decided that I really liked that sign. In this particular case I surmise the sign was there because the merchandise was way up on some high shelves. Perhaps in the past someone climbed on the shelves to reach the goodies or just left without making a purchase because the treasures were out of reach.
My mind quickly turned to direct sales and recruits; and how this sign applies to us as well. I've lost count how many times I've heard struggling and former consultants lament that her sponsor never did anything for her or that she never hears from her sponsor. We'll leave the merits of what a good leader should be doing for her team to another post. For now, I want to focus on the comment that the recruit "never hears from her sponsor."
When I hear this comment I like to probe deeper to find out what is really happening in this situation. I ask, "Do you mean you've called, emailed or texted and never heard back from her?" No, that's not generally the case. "Do you mean you have questions and she's not helping?" "Have you asked her for help?" No. Ah ha, now we're starting to get somewhere. These are often the same people who complain that their sponsor sits back and does nothing while she collects on her (recruit's) sales.
I may not ever fully comprehend this situation. Someone signs up to start a business. To get started with most direct sales companies, the process is to go to a website and click the link titled, "Start a Business." The recruit then becomes an independent business owner. By definition in my Company's glossary, a Sponsor is "The individual you enrolled under to become a Consultant." The sponsor is there to help and assist but not to read minds to determine if any one of his/her independent business owners might have a question.
I can't speak for all sponsors but I do know that I, and others, don't just sit around and collect paychecks. We are on the phone or email a good portion of the day, helping potential recruits and current team members. That's mostly all I do now – train, mentor and answer questions. My own personal sales have taken a back seat because I devote most of my time to my team. If I took the time to just call all of the consultants who have been dormant or are hiding from me, just to see how they are doing (when numbers already show they aren't doing much of anything), then I would not be available to help those who do contact me with questions.
Two of my favorite lines I like to use in my business are:
I will presume that everyone understands xyz, unless I get questions back.
Unless I hear to the contrary, I will assume that everyone understands xyz.
That may sound harsh, and it certainly isn't meant to be. It's rather simple actually, just like the sign says: If you need assistance, ask for assistance. Most sponsors are more than willing to help – providing they are aware you need help.
About the Author: Laurie Ayers is a WAHM from Michigan and a Superstar Director with Scentsy Wickless Candles. She enjoys helping others start and maintain a candle business. You can find Laurie at https://la.Scentsy.us or https://www.ThrivingCandleBusiness.com