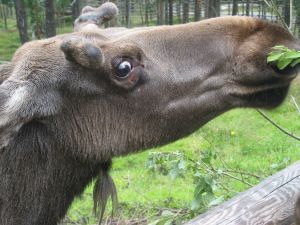 As business owners, we can all take a lesson from this company.   If their philosophy and personality are shining through on a website – so much so that it makes customers want to throw money at them, then refer others, plus create quite a viral buzz, they must be doing something right.

I recently stumbled upon a company that is oozing with personality. I chose to do business with them because they had the item I was looking for at a reasonable price; but more so because of their fun personality. They made me want to give them my hard earned dollars. The fact that they are a fellow Michigan business was just an unexpected bonus.
For starters, I checked their return policy because I was purchasing a gift. Theirs is one of the best return policies I've ever seen:
OUR GUARANTEE
If you aren't thrilled with your purchase, return it AT ANY TIME as long as IT'S IN SELLABLE CONDITION and as long as you aren't dead. If you are dead, your heirs can still return the goods but they should probably keep them in your honor. We are fully available to answer all your questions and advise you. We were voted "Best Virtual Boot, Clothing, Gear fitters" by made up customer #323. Load bearing climbing equipment like a harness or carabiner, and all Gift Cards, are final sale and cannot be returned. So, if you don't like your climbing stuff just hang it on your wall to impress your friends and if you don't want your Gift Card, use it as a ruler.
Oh yeah, proof of purchase required for all returns. IF YOU RETURN THE PRODUCT(S) IN UNSELLABLE CONDITION we will ship the product back to you and will NOT PROVIDE YOU WITH A REFUND. Sorry for being so mean about it.
After I placed the order, I received this ditty:
Your Order Has Been Placed
Way to go. You've won the best email receipt we've sent out all day. We recommend either printing this receipt and framing it in your foyer or using it as a screensaver. It would probably also be nice for you to forward it around to a couple friends and maybe even an enemy or two.
If you're bored, check us out on Facebook or Twitter. Our CFO said he doesn't understand why anyone would use Twitter. He also thinks that a narwhal is a made-up animal. Please don't tell anyone about it. [Read more…] about Does Your Business Have a Personality?