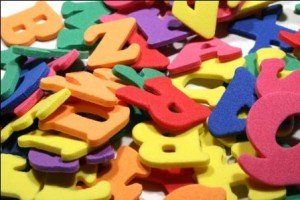 Starting a new Scentsy wickless business can be overwhelming.  Add a bowlful of acronyms and no wonder new consultants are lost and confused.   Hopefully this list of abbreviations and acronyms will help you better understand our lingo.   Some have further explanations and others are more self explanatory.
I am certain there are others that I may have missed.   Feel free to add to this list, and I will continue to do the same as we increase our Scentsy alphabet!
AFL: Active Front Line -A frontline consultant would include any consultants in the first level of a Consultant's downline. These are the Consultants you personally recruit. To be Active means you have 200 or more PRV for the month. Everyone starts each month inactive.   So an AFL would be a consultant you personally recruit who has 200 PRV for a calendar month.
APO/FPO: Military Mail Addresses.   Army or Air Force use the city abbreviation APO [Army Post Office or Air (Force) Post Office], while Navy, Marine Corps and the Coast Guard use the city abbreviation FPO (Fleet Post Office).BBMB: Bring Back My Bar – A promotion started in July 2010 which offered 20 previously retired/discontinued scents for one month only.
CC: Certified Consultant
CC: Product code for our Scent Circles (formerly known as Car Candles)
CC: Campus Collection (University warmers)
D: Director
DQ: Director (Q) – The title assigned to any Director who has not qualified for the Director rank for three consecutive months
EC: Escential Consultant
FR: Fundraiser/Fundraising
GWV: Group Wholesale Volume – The sum of the Personal Wholesale Volume (PWV) of each person in a group. GWV is 75% of wholesale.
LC: Lead Consultant
MP: Multi-packs   – Combine and Save options to purchase product combos
PI: Plug-In warmer
P&P: Policies and Procedures. Now referred to as Scentsy Standards. P&P is an obsolete term but still widely used.
PRV: Personal Retail Volume – The point value of commissionable products you sell. With the exception of liIncensed and charity products and Host Rewards, in the United States one point in PRV equals $1 (USD) in retail sales. Countries outside the US have to factor in a peg rate so the 1:1 ratio doesn't work there. Consultants earn kess PRV on all licensed products, such as Harry Potter and NFL Warmers.
PWS: Personal Website – When you join Scentsy, you get a FREE three-month subscription to your own Personal Website (PWS), which will help you promote your business, collect online orders, announce online parties, and recruit new Consultants. You can maintain your PWS for a subscription fee of $10 (USD) per month after the first three months.
PWV: Personal Wholesale Volume – 75% of the point value of commissionable products that you sell. PRV x 75% = PWV.
QSG:   Quick Start Guide
RS: Room Spray
SC: Star Consultant
SOTM: Scent of the Month
SS: Scentsy Success
SSC: Superstar Consultant
SD: Star Director
SSD: Superstar Director
TT: Travel Tin
TWV: Team Wholesale Volume – The sum of the Personal Wholesale Volume (PWV) of each person on a team.
WOTM: Warmer of the Month
Please Like, Share or Post a Comment!
About the Author: Laurie Ayers is a Michigan work from home mom and a Superstar Director with Scentsy Wickless Candles. She enjoys helping men and women start and maintain a home based business in the US, Canada, Mexico, Australia, New Zealand, Puerto Rico, Germany, Ireland, UK, France, Austria and Spain. To download a FREE Start Up Guide which provides more details about how to start a home business as well as to learn about our compensation plan go to www.thrivingcandlebusiness.com/how-to-start-a-candle-business/ 
Be sure to connect with me on Pinterest