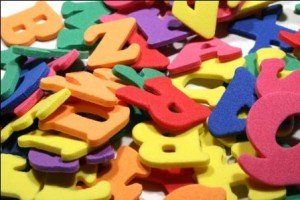 Starting a new Scentsy wickless business can be overwhelming.  Add a bowlful of acronyms and no wonder new consultants are lost and confused.   Hopefully this list of abbreviations and acronyms will help you better understand our lingo.   Some have further explanations and others are more self explanatory.
I am certain there are others that I may have missed.   Feel free to add to this list, and I will continue to do the same as we increase our Scentsy alphabet!
AFL: Active Front Line -A frontline consultant would include any consultants in the first level of a Consultant's downline. These are the Consultants you personally recruit. To be Active means you have 200 or more PRV for the month. Everyone starts each month inactive.   So an AFL would be a consultant you personally recruit who has 200 PRV for a calendar month.
APO/FPO: Military Mail Addresses.   Army or Air Force use the city abbreviation APO [Army Post Office or Air (Force) Post Office], while Navy, Marine Corps and the Coast Guard use the city abbreviation FPO (Fleet Post Office). [Read more…] about Scentsy Alphabet Soup