Thank you to all the Scentsy Consultants who listened to me speak on the Language of Selling and Power of Words at the 2017 Scentsy Family Reunion in Kansas City. I hope you had as much FUN as I did, and learned something.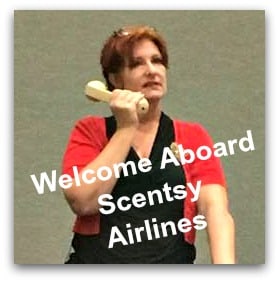 Scentsy Airlines (You can be as good as SWA Flight Attendants)
Current Situation
I think part of the problem with not getting bookings or recruits from parties – whether online, in-person or at an event is because of the way consultants are interacting. Some are either being too in-your-face desperate, or they're not speaking up at all or asking for the close, and they're not making it look like anyone could say – "Oh wow, I could do that!" If this describes you – no worries. These are all fixable; and starting today, you can change the way you're approaching your business.
Think FUN, not Funny