Attn: MSU Spartans
As a Michigan State University Alumna, and the mother of an MSU student, I am thrilled to be able to offer you MSU Michigan State Scentsy candle warmer.
AVAILABLE IN TWO STYLES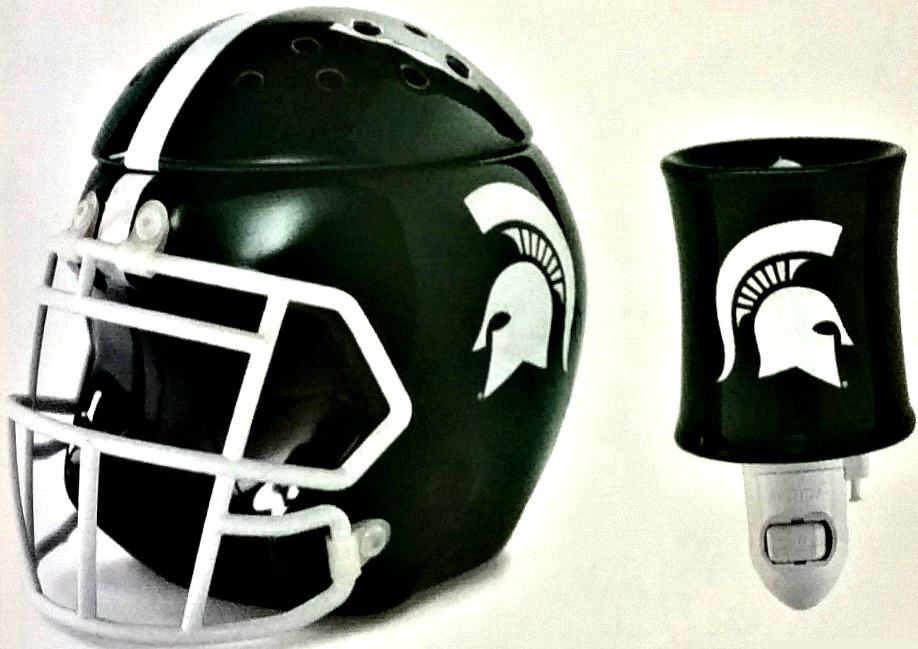 Michigan State University Football Helmet Warmer. This element warmer doesn't use a light bulb to melt the wax; instead it uses a heating plate. The dimensions of our helmet warmers are 5.5 inches tall.
Michigan State University Mini Warmer – Big spirit in a smaller size! Painted with our famous Sparty logo, this warmer uses a 15-watt lightbulb (included) to melt Scentsy candle bars to give any smaller space illumination, fragrance and MSU pride. 3.5″ tall.
THE PERFECT GIFT IDEA