Scentsy Bricks are back! 

The following Limited Edition Scentsy candle brick scents are available during November 2017 and only while supplies last:
Caramel Vanilla Delight: Vanilla ice cream, liquid caramel and a splash of white rum.
Christmas Cottage: A cozy, inviting blend of Valencia oranges, raspberries, cloves, and spices.
Cinnamon Bear: Crisp, spicy cinnamon, reminiscent of Red Hots candy, with a touch of cloves.
Cinnamon Chai Latte: A soothing sip of cardamom, cinnamon stick, grated nutmeg and steamed milk.
Silver Bells: Minty candy canes dance over warm and welcoming winter pear, all enveloped in a velvety blanket of caramel and vanilla sugar.
Very Snowy Spruce: Breathe in fresh forest air: balsam, spruce, and cedar branches embrace the warmth of amber and woody pine cones.
The difference between a brick vs. a bar?
A Scentsy candle brick is a pound of scented wax and equal to just over 5 candle bars.
If you want a full-size brick (a whole pound of wax for only $24 US) go to www.IncomeWax.com – but don't delay only during November 2017 and while supplies last.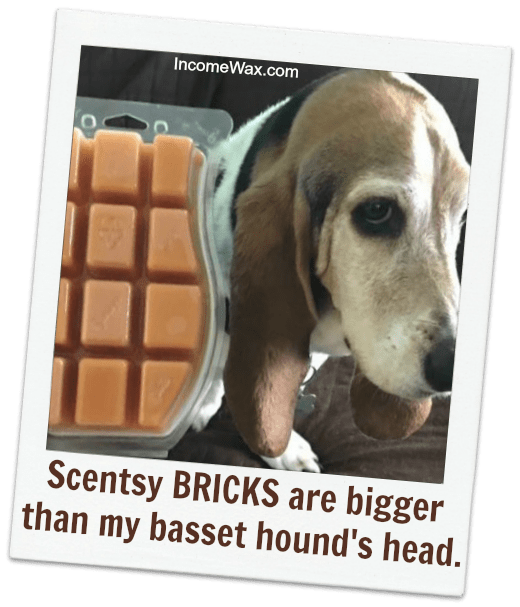 Please Like, Share & Post a Comment!