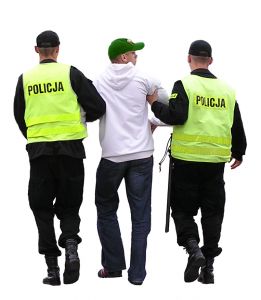 Most direct sales companies have some minimum requirements that must be met to remain a consultant. The only time I've heard someone say they didn't have a quota or a minimum was when they were playing word games. They didn't have a quota but all they had to do was get on autoship each month.
If you truly understand a direct sales business vs. being a preferred customer or joining a discount program, then you understand that you will be required to submit some sales, however low or infrequent that may be. Boundaries are a part of most any segment of life, particularly when it comes to work related issues.
Some companies have policies that if you don't perform at a certain level you'll be terminated. Other companies have policies that require a particular level to maintain downline members. I've heard more than a few frustrated consultants publicly bash their company or former company by saying:
"THEY TOOK MY DOWNLINE."
If you have downline members who have said this, help them understand that no, the corporate office did not take, as in unjustly steal, their consultants away from them.   What they did was do exactly as the policies said they would. If these consultants chose not to maintain a certain performance level, they were forfeiting their right to maintain a downline.
It's no different than passengers who claim that "TSA TOOK MY PERFUME/POCKET KNIFE/SNOW GLOBE."
No, TSA didn't take your prohibited item. Whenever you attempt to board a commercial aircraft carrying a prohibited item, you have five (5) options:
You can return to your vehicle to leave the item there.
You can return to the airline carrier desk so that you can leave the item in your checked bag.
You can mail the item to yourself.
You can give the item to a nonflying family member or friend.
You can surrender the item for disposal.
Most frequently passengers choose options number five, surrender the item. They don't have time to do any of the others or they don't choose to put that much effort into an item that can be easily replaced.   Regardless, the item was not taken from the passenger. It was surrendered.
If a direct sales consultant chooses to not take the time or effort into performing at a required level, the corporate office does not take the downline. The consultant surrenders it. You may think it's mincing words, but it is actually a huge difference.
One of the many benefits of direct sales is that it offers you freedom: Freedom to work around your schedule, financial freedom, freedom in how you work your business (home parties vs. vendor events vs. catalog parties vs. online, etc.). It also offers you the freedom to choose if you want to work at a level required to maintain downline members or if you choose to surrender them.
Remember, your downline members weren't taken from you; you surrendered them. Hopefully this puts your choices into a different perspective.
Here's to happiness and success!
About the Author: Laurie Ayers is a Michigan work from home mom and a Superstar Director with Scentsy Wickless Candles. She enjoys helping men and women start and maintain a home based business in the US, Canada, Puerto Rico, Germany, Ireland and the UK. To download a FREE Start Up Guide which provides more details about how to start a home business as well as to learn about our compensation plan go to https://www.thrivingcandlebusiness.com/how-to-start-a-candle-business/