Scentsy Scent and Warmer of the Month for February 2022 is the Blue Agate electric wickless candle warmer. Patterned after the soothing stone, Blue Agate gives off an all-natural vibe and a whole lot of Zen. Our limited time only fragrance is called Sunburst Bamboo. Both are on sale during February at 10 percent off.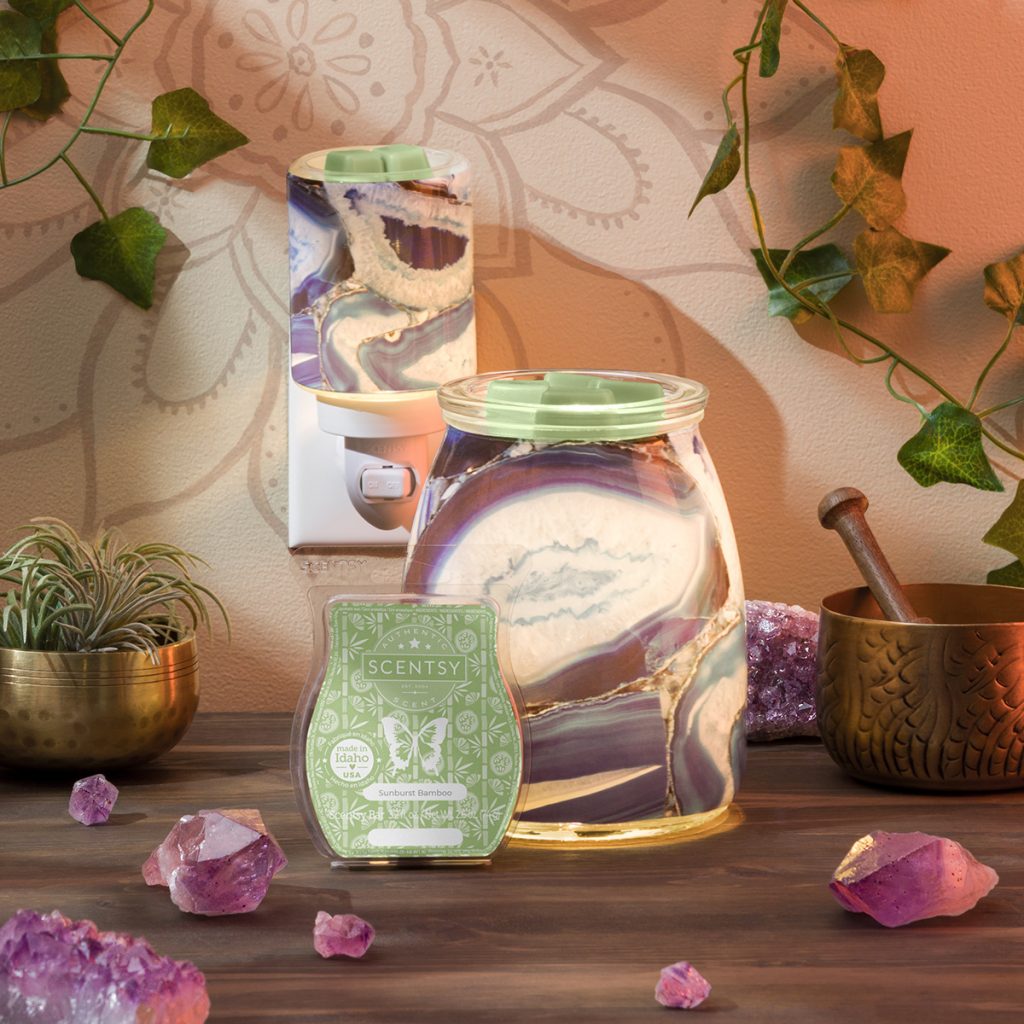 Blue Agate uses at 25 watt light bulb to warm the wax.
Finish: Glow
Dimensions: 6.5″ tall
Sunburst Bamboo is available in a Scentsy wax bar, a room spray, and a hanging air freshener. It is described as: Lush sunburst bamboo and crisp cucumber under a sheer canopy of peony offer a tranquil escape.
Both the scent and the warmer of the month are LTOs (Limited Time Only / Limited Time Offerings) so get them while you can at IncomeWax.com. Secure delivery to your door via UPS or FedEx.