sam'ple
[sam-puh l, sahm-]
a small part of anything or one of a number, intended to show the quality, style, or nature of the whole; specimen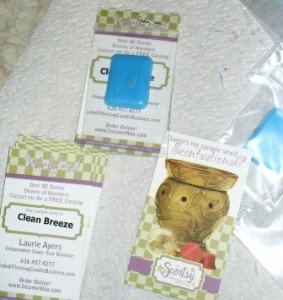 Yup, talking about the use samples yet again. First was the article addressing the importance of using samples to market your business. Then I showed you detailed instructions on how to make samples. That covers the Why and How, so it stands to reason, there must be a Where.

Where Should You Leave Samples?
Keep in mind that the cost of a sample (pennies) is minuscule compared to the return on investment you can reap. With that in mind, don't be stingy with the samples. I'm not referring to spewing handfuls all over the place, but rather strategically placing samples here and there. Before you accuse me of soliciting, remember you're leaving free samples – something that someone can actually try before they buy.
The list below is not meant to be inclusive, but merely to stimulate your creative juices.
1. On your table when you leave a restaurant
2. In public restrooms – in stalls and/or near the sink
3. On the bleachers when you get up from a sporting event
4. In the self-pay credit card slot at the gas station
5. In every envelope that you mail
6. In library books that you return to the library [Read more…] about Where to Leave Samples