It's time for Scentsy's twice yearly BBMB (Bring Back My Bar) previously discontinued candle scents promotion. Here are the June Scentsy 2023 BBMB Scents available at IncomeWax.com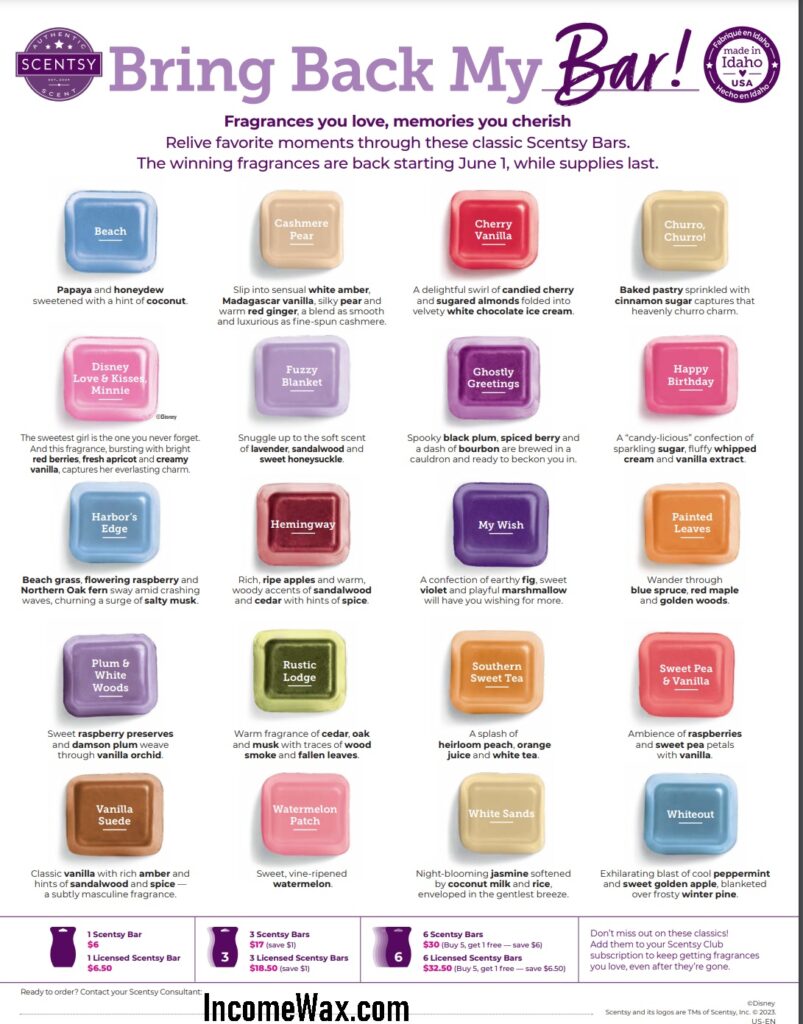 For the best savings, shop from my special BUNDLE and SAVE link where you can mix and match any candle scents.
June Scentsy 2023 BBMB Scents
Beach, Cashmere Pear, Cherry Vanilla, Churro, Churro!, Fuzzy Blanket, Ghostly Greetings, Happy Birthday, Harbor's Edge, Hemingway, My Wish, Painted Leaves, Plum & White Woods, Rustic Lodge, Southern Sweet Tea, Sweet Pea & Vanilla, Vanilla Suede, Watermelon Patch, White Sands, and Whiteout.