Find out what Scentsy products are leaving December 31, 2022. You will only be able to order the following LTOs (Limited Time Only) Collections and Promotions at IncomeWax.com through the end of the year (if not already sold out):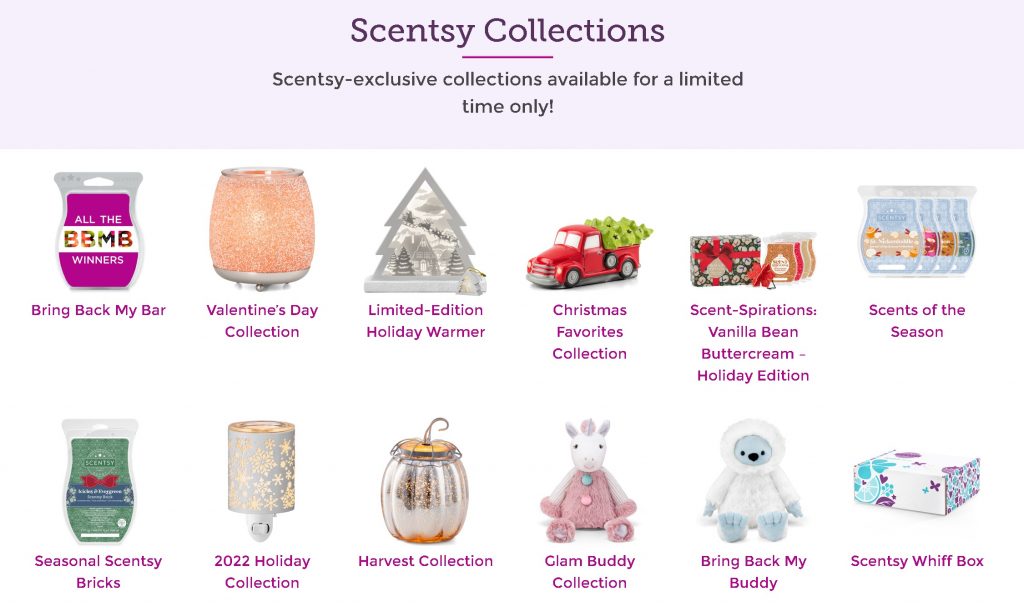 Seasonal Scentsy Wax Bricks – Get five times the festive fragrance with Seasonal Scentsy Bricks
Scents Of The Season – Four festive fragrances inspired by the season of good cheer!
Scent-spirations – Vanilla Bean Buttercream is getting decked-out for the holidays! Experience three holly-jolly twists on this classic Scentsy Bar.
Harvest – Shop the Harvest Collection, including new Harry Potter™ products.
Glam Buddies – Glamorous You Collection. These fab fragrances and glitzy products are ready to vogue their way into your heart!
Holiday – Fill your season with festive fragrances, seasonal décor and giftable products
Harry Potter – Shop products and fragrances inspired by Harry Potter™ and the Wizarding World.
Christmas with Disney – Celebrate the season of magic with some of your favorite classic Disney characters.
Bring Back My Buddy – Shop three fan-favorite Scentsy Buddies
WDW 50th Anniversary Celebration Collection – Celebrate 50 years of magic at Walt Disney World® Resort with a dazzling collection of products and exclusive scented wax.
Less than two weeks left to get your hands on some Scentsy products that are leaving December 31, 2022 Note: Scentsy will be closed for inventory and family time the week between Christmas and New Years and will resume shipping after the first of the year.