Scentsy is a company of integrity – else I would not have stuck around 10 years.
If you want to know why I say that, I can go on and on with examples.  For now though, I will leave you with this quote from our CEO, Orville Thompson: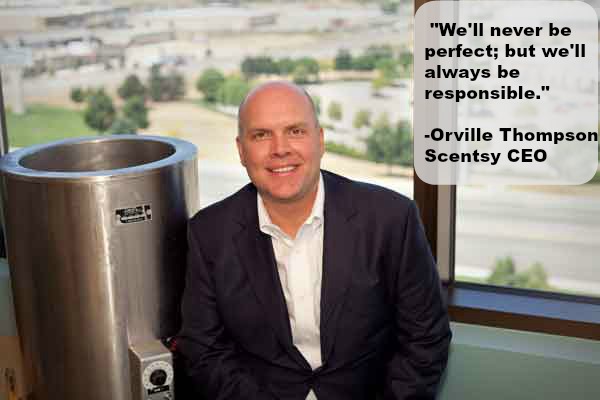 "We'll never be perfect; but we'll always be responsible." – Orville Thompson, Scentsy CEO
That Orville Thompson quote above isn't just a fancy sound byte or lip service. Since 2006, when I joined Scentsy, I've seen them have the consultants' backs, over and over again. He and Heidi are genuine and authentic. They love this company; and they love the consultants and want us to succeed.
If you're looking to earn extra income, I highly encourage you to investigate Scentsy. I can't imagine representing any other direct sales company. If you're looking for a sponsor to help you with your new venture, I highly encourage you to check out Laurie Ayers (that's me!) 
Hope to hear from you soon.
LA