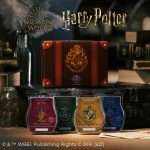 Classic characters. Exclusive fragrances. One of a kind warmers. Scentsy has partnered with a number of licensed franchises to offer exclusive products. I'm talking Disney, Marvel, Universal, Star Wars, Harry Potter, and others. While supplies last.
Shop our complete Licensed Collections
in Scentsy Warmers Buddies, Buddy Clips, Scent Circles, Sidekicks, Scent Paks, and Wickless Candle Wax Bars
here.