Coffee smells like freshly ground heaven.

Take life one cup at a time.

Give me coffee, and no one gets hurt.

Better latte than never.
Love coffee? How about coffee themed décor? How about coffee scented candles?
If you answered yes to any of the above, then I can hook you up.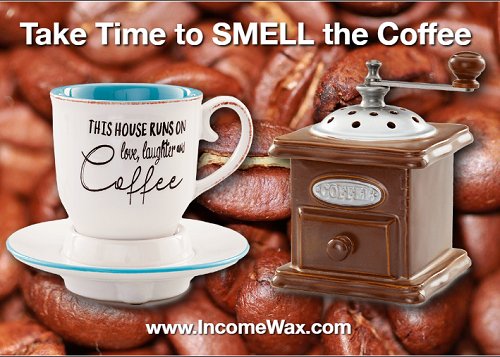 Scentsy currently has two coffee themed electric wickless candle warmers:
As of July 2018, we currently have one fabulously scented coffee fragrance:
Mochadoodle – Delicious roasted coffee beans and cocoa balanced with sugar, caramel, and heavy cream. Available in a hanging scent circle, scent pak, room spray, travel tin, or wickless candle wax bar.