Looking for 10 upbeat individuals who don't like to be micromanaged.
No experience required.
Whether man or woman, Left or Right, a fan of the Nats or the Caps, or tired of the Beltway or Metro commute, if you like to work independently  and could use a few extra bucks, Income Wax, Inc. wants to hear from you.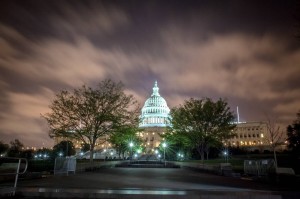 D.C. is one of my favorite places to frequent. During my most recent visit I was amazed that out of all the people I chatted with – on the Metro, at the hotel, in restaurants and stores – I did not find one person who was familiar with Scentsy.   Which got me thinking how under-represented the DC area is and how for the right people, there's a serious opportunity to make a decent income.
It didn't matter if I was on The Hill, in Georgetown, in Woodley Park, in Crystal City or on the West End, I kept hearing, "Scentsy? What's Scentsy?"
Launched in 2004, Scentsy Family is revolutionizing the direct selling industry with a completely new business model comprised of multiple product brands. Scentsy Fragrance, my personal favorite, includes our decorative electric candle warmers, fragrant scented candle wax, and home and personal fragrance products.
Don't let the term "˜direct sales' turn you off. You don't need to consider yourself a sales person; it's not a pyramid scheme; and people are actually earning money simply by introducing Scentsy to others.
You can share it with others online, at vendor events, hosting open houses or merely using the products yourself. While sitting on the Red Line, give someone a catalog, you'd be amazed at how many people don't yet know this is exactly what they want for their apartment or workplace.
Work as much or as little as you want. I'm not going to try to tell you that it sells itself, that's just ridiculous. If it sold itself I'd just set up a table on K Street and as people passed by they could throw money at me. Don't I wish.
Keep your regular job and do this for fun or for rent money. The cost of living is a bit higher in DC and I'm willing to bet you wouldn't turn down an extra pay check each month.
I'm a bit of a wonkette, in a fun way. I'd love you to stick your nose in my business.  Let me introduce you to Scentsy.   Look around this site to learn more and then: