New Jersey Independent Scentsy Consultant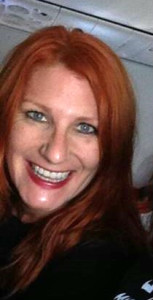 You found me! My name is Laurie Ayers and I own a successful home based business selling wickless candles and other fragrance items such as laundry care and bath and body product as an Independent Superstar Director for Scentsy. I have represented Scentsy for the last ten years. Scentsy is the only direct sales company I am representing.
Right now I am actively looking for other like-minded and motivated people who enjoy candles and other Scentsy products who might be interested in joining my team as a New Jersey Independent Scentsy Consultant. Without a doubt, I absolutely love working from home selling scented candles and I know if you become a Scentsy Consultant on my winning team, Abundant Prosperity, you'll love it too.
As a Superstar Director I personally make sure I provide help and assistance to all of my team members and customers who buy scented candles, candle warmers or other products or decide to host a scent event. If you think you're ready to experience the amazing Scentsy product line please don't hesitate to contact me for hassle free help with no obligation to purchase anything.
Just in case you have not heard about Scentsy's flagship product, highly fragrant wickless candles and electric candle warmers, I'd like to show some quick information with you. Our proprietary blend of wax is able to hold more fragrance oil than any wicked candle because our wax is flameless, wickless, sootless and smokeless. In North America, we warm our candles using only a 15, 20 or 25 watt lightbulb. In Europe and Australia, we use a small warming plate to melt the wax – neither method getting hot enough to release toxins into the air you breathe. We truly are a safe alternative to wicked candles.
Don't just take my word for it, try a candle warmer and scented candle bar for yourself and join the group of people enlivening their senses and scenting their homes and work spaces safely.
CLICK HERE TO ORDER YOUR SCENTED CANDLES
SUPPORTIVE – If you would like help finding a local New Jersey  Scentsy scented candles Independent Consultant, please email or call me at 616-457-4277 and I or a member of my team will contact you right away.
Scentsy Fragrance is a direct sales company and international leader in home and personal fragrance products. The simplicity and value of its flagship product, scented, wickless candles heated in decorative ceramic warmers, provides a better alternative to burning wicked candles. Scentsy Fragrance also offers the Scentsy Buddy, plush animals with a fragrant Scent Pak inside, body and laundry care products, Essential Oils and Diffusers. Scentsy Fragrance products are sold through a network of Independent Consultants running home-based businesses throughout North America, Europe, and Australia. See For Yourself
One of the best programs offered by Scentsy is the Loyalty Customer Program which you earn rewards when you subscribe! Subscriptions through the Customer Loyalty Program let you enjoy the convenience of always having your favorite products on hand, while also earning customer rewards points that can be redeemed for half-price items!My customers simply love this program! It's a great way to get introduced to the products and earn rewards at the same time. Learn More
Still looking for a business opportunity that will allow you to be home based? You found it because Scentsy is that amazing life-changing opportunity! Here are just a few reason why:

Lucrative bonuses and awards
All-expenses-paid trips to destinations like Hawaii, the Bahamas, Greece, or New York City

Being a Scentsy Independent Consultant on my team opens the doors for mentoring, guidance and advanced training designed to ensure your success in the fastest time possible. Learn More
Scentsy Independent Consultant in New Jersey
If you think you might be interested in becoming a Scentsy Independent Consultant I invite you to contact me. I understand that starting a home based business is a decision that can take some time to make so I don't expect you to jump right in without making sure the opportunity is right for you.
Your success as a Scentsy Independent Consultant in New Jersey  is important to me and I promise you that as your upline sponsor I will be there every step of the way in order to provide the leadership, training and motivation that is expected from an experienced leader.
Let me be candid, helping you realize success with your business starting from day one is an obligation and responsibility that I take very serious because without question I want you to succeed as an Independent Scentsy Consultant on my team. In fact, I invite you to take advantage of my friendly and outgoing assistance right now in helping you start your own home based business by contacting me.
Once you contact me you will find that I am a knowledgeable and experienced Scentsy Superstar Director with an outgoing personality who truly does enjoy helping new Independent Scentsy Consultants succeed with their own scented candle business.
One of the primary reasons why I am looking for someone to join my Scentsy downline in New Jersey  is because right now I have immediate openings throughout the entire state and it just so happens that New Jersey still offers plenty of growth potential and profit opportunity for a new scented candles Independent Consultant. Saturation is a myth. Contact me to you'll see just how easy it is to get started with this wonderful and life changing opportunity.
If you're not ready to join as a consultant yet but still interested in purchasing scented candles, no problem. I also understand that when it comes to buying scented Scentsy candles most people prefer to make those purchases with a local consultant but for people who prefer to order Scentsy products online we offer an easy to navigate secure online ordering system.
Become A New Jersey  Scentsy Independent Consultant
When you become a become a Scentsy Independent Consultant in New Jersey  on my team you join a successful organization that offers an opportunity to earn part time income or full time life changing income (depending on your level of commitment) thanks to an extremely generous compensation plan. Additionally, I offer personalized assistance to every Independent Scentsy consultant in my downline as a way to help them achieve their sales goals.
Good News – Scentsy Scented Candles Independent Consultants for New Jersey  are needed in The Garden State: Click Here To Join Today!
Scentsy Scented Candles Independent Consultants Wanted in New Jersey
Right now I have immediate openings for people wanting to join my team by becoming an Scentsy Independent Consultant in the following New Jersey  cities: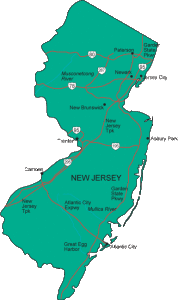 Absecon | Allentown | Andover | Asbury Park | Atlantic City | Atlantic Highlands | Avalon | Avenel |
Barnegat | Basking Ridge | Bayonne | Bayville | Beach Haven | Bedminster | Belle Mead | Belleville | Bellmawr | Belmar | Belvidere | Bergenfield | Berkeley Heights | Berlin | Bernardsville | Blackwood | Blairstown | Bloomfield | Boonton | Bordentown | Bound | Brook | Branchville | Brick | Bridgeton | Bridgewater | Brigantine | Budd Lake | Burlington | Butler |
Caldwell | Califon | Camden | Cape May | Cape May Court House | Carlstadt | Carteret | Cedar Grove | Chatham | Cherry Hill | Chester | Clark | Clementon | Cliffside Park | Clifton | Clinton | Closter | Collingswood | Colonia | Colts Neck | Cranbury | Cranford |
Deal | Denville | Dover | Dumont | Dunellen |
East Brunswick | East Hanover | East Orange | East Rutherford | Eatontown | Edgewater | Edison | Egg Harbor City | Egg Harbor Township | Elizabeth | Elmer | Elmwood Park | Emerson | Englewood | Englewood Cliffs | Englishtown |
Fair Lawn | Fairfield | Fairview | Fanwood | Farmingdale | Flanders | Flemington | Florham Park | Forked River | Fort Lee | Franklin | Franklin Lakes | Franklin Park | Franklinville | Freehold | Frenchtown |
Garfield | Glassboro | Glen Rock | Gloucester City |
Hackensack | Hackettstown | Haddon Heights | Haddonfield | Haledon | Hamburg | Hammonton | Harrison | Hasbrouck Heights | Hawthorne | Hazlet | Highland Park | Hightstown | Hillsborough | Hillside | Hoboken | Holmdel | Hopatcong | Hopewell | Howell
Irvington | Iselin |
Jackson | Jersey City |
Keansburg | Kearny | Kenilworth | Keyport |
Lakehurst | Lakewood | Lambertville | Lebanon | Leonia | Lincoln Park | Linden | Linwood | Little Falls | Little Ferry | Little Silver | Livingston | Lodi | Long Branch | Long Valley | Lyndhurst |
Madison | Mahwah | Manahawkin | Manasquan | Maple Shade | Maplewood | Margate City | Marlboro | Marlton | Matawan | Mays Landing | Maywood | Medford | Mendham | Merchantville | Metuchen | Middlesex | Middletown | Midland Park | Milford | Millburn | Millington | Millville | Monmouth Junction | Monroe Township | Montclair | Montvale | Montville | Moonachie | Moorestown | Morganville | Morris Plains | Morristown | Mount Holly | Mount Laurel | Mountainside | Mullica Hill |
Neptune | Netcong | New Brunswick | New Providence | Newark | Newfoundland | Newton | North Arlington | North Bergen | North Brunswick | Northfield | Northvale | Nutley |
Oakhurst | Oakland | Ocean City | Old Bridge | Oradell | Orange |
Palisades Park | Paramus | Park Ridge | Parsippany | Passaic | Paterson | Paulsboro | Pennington | Penns Grove | Pennsauken | Pennsville | Perth Amboy | Phillipsburg | Piscataway | Pitman | Plainfield | Plainsboro | Pleasantville | Point Pleasant Beach | Pompton Lakes | Pompton Plains | Princeton | Princeton Junction |
Rahway | Ramsey | Randolph | Raritan | Red Bank | Ridgefield | Ridgefield Park | Ridgewood | Ringwood | River Edge | Riverside | Riverton | Rochelle Park | Rockaway | Roseland | Roselle | Roselle Park | Rumson | Rutherford |
Saddle Brook | Saddle River | Salem | Sayreville | Scotch Plains | Sea Isle City | Secaucus | Sewell | Short Hills | Shrewsbury | Sicklerville | Somers Point | Somerset | Somerville | South Amboy | South Hackensack | South Orange | South Plainfield | South River | Sparta | Spring Lake | Springfield | Stratford | Succasunna | Summit | Sussex | Swedesboro |
Teaneck | Tenafly | Toms River | Totowa | Trenton | Tuckerton |
Union | Union City |
Ventnor City | Vernon | Verona | Vincentown | Vineland | Voorhees |
Waldwick | Warren | Washington | Watchung | Wayne | West Berlin | West Milford | West New York | West Orange | Westfield | Westwood | Whippany | Whitehouse Station | Whiting | Wildwood | Williamstown | Willingboro | Woodbridge | Woodbury | Woodstown | Wyckoff |
Not located in New Jersey, no problem. I also have additional openings for my Scentsy team in other states as well as all over the United States, Canada, Mexico, United Kingdom, Germany, Ireland, Austria, France, Spain, New Zealand and Australia.
Scentsy Independent Consultants Wanted Across the Globe
Please contact me if you are interested in becoming an Independent Scentsy Consultant in:
Scentsy United States/North America:
Alabama Scentsy Independent Consultant | Alaska Scentsy Independent Consultant | Arizona Scentsy Independent Consultant | Arkansas Scentsy Independent Consultant | California Scentsy Independent Consultant | Colorado Scentsy Independent Consultant | Connecticut Scentsy Independent Consultant | 
Delaware Scentsy Independent Consultant | District of Columbia Scentsy Independent Consultant | Florida Scentsy Independent Consultant | Georgia Scentsy Independent Consultant | Hawaii Scentsy Independent Consultant | Idaho Scentsy Independent Consultant |
Illinois Scentsy Independent Consultant | Indiana Scentsy Independent Consultant | Iowa Scentsy Independent Consultant | Kansas Scentsy Independent Consultant | Kentucky Scentsy Independent Consultant | Louisiana Scentsy Independent Consultant |
Maine Scentsy Independent Consultant | Maryland Scentsy Independent Consultant | Massachusetts Scentsy Independent Consultant | Michigan Scentsy Independent Consultant | Minnesota Scentsy Independent Consultant | Mississippi Scentsy Independent Consultant | Missouri Scentsy Independent Consultant | Montana Scentsy Independent Consultant | 
Nebraska Scentsy Independent Consultant | Nevada Scentsy Independent Consultant | New Hampshire Scentsy Independent Consultant | New Jersey Scentsy Independent Consultant | New Mexico Scentsy Independent Consultant |New York Scentsy Independent Consultant | North Carolina Scentsy Independent Consultant | North Dakota Scentsy Independent Consultant |
Ohio Scentsy Independent Consultant | Oklahoma Scentsy Independent Consultant |Oregon Scentsy Independent Consultant |
Pennsylvania Scentsy Independent Consultant | Puerto Rico Scentsy Independent Consultant | Rhode Island Scentsy Independent Consultant |
South Carolina Scentsy Independent Consultant | South Dakota Scentsy Independent Consultant | Tennessee Scentsy Independent Consultant | Texas Scentsy Independent Consultant | Utah Scentsy Independent Consultant | 
Vermont Scentsy Independent Consultant |Virg inia Scentsy Independent Consultant | Washington Scentsy Independent Consultant | West Virginia Scentsy Independent Consultant | Wisconsin Scentsy Independent Consultant | Wyoming Scentsy Independent Consultant |
Canada Scentsy Independent Consultant | Mexico Scentsy Independent Consultant |
Scentsy Europe:
Austria Scentsy Independent Consultant | France Scentsy Independent Consultant | Germany Scentsy Independent Consultant | Ireland Scentsy Independent Consultant | Spain Scentsy Independent Consultant | United Kingdom Scentsy Independent Consultant | 
Scentsy Australia:
Australia Scentsy Independent Consultant | New Zealand Scentsy Independent Consultant
---
New Jersey Fun Fact
Atlantic City is where the street names came from for the game monopoly
Click to visit the official  New Jersey State Website