Spend Time With Family While You Can
One of the many benefits of being self employed is freedom of schedule.
Whether you want to stay home to raise kiddos, or care for elderly or disabled loved ones, or you simply want the freedom to be available for your family when they need you, working for yourself can afford you that.
I left my federal government career in 2000 to raise my children. As a single mom, who had an excellent job with the feds, leaving all that was almost unheard of. I didn't have children so someone else could raise them. It was a choice I made and I have never regretted it.
Now that they're grown and flown, over the last two decades I've become extremely accustomed to my freedom.
Sad Day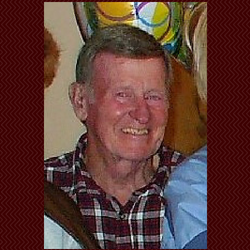 This morning my father-in-law died. It's a very sad day in the Ayers' household. It doesn't matter how old someone is, or even if you have advance notice, you cannot prepare to grieve. You can only go through it.
It is on days like this that I am extremely grateful to have my own business, and to have the freedom to be available for my children, as they mourn the loss of their grandfather.
As they wrestled with what to do today: go to work or don't go; take time off now, or wait until the funeral; go sit with the family or stay busy, it made me realize that I didn't need to make those decisions. Instead, my loved ones know that I'm here, to go or to stay or to take care of whatever they need.
Freedom of schedule – as far as I'm concerned, there's no greater benefit.
Thanks for the memories, Jerry Ayers. You will be deeply missed.