Scentsy's May Warmer of the Month – Pack Your Bags
If you're a fan of mid-century decor or have fond memories of days gone by you will love our wickless candle warmer of the month (WOTM) for May 2018. This featured warmer is 10% off during the month.
Stamped with a funky seaside  scene from a bygone era, Pack Your Bags will whisk revelers away to the perfect  postcard moment.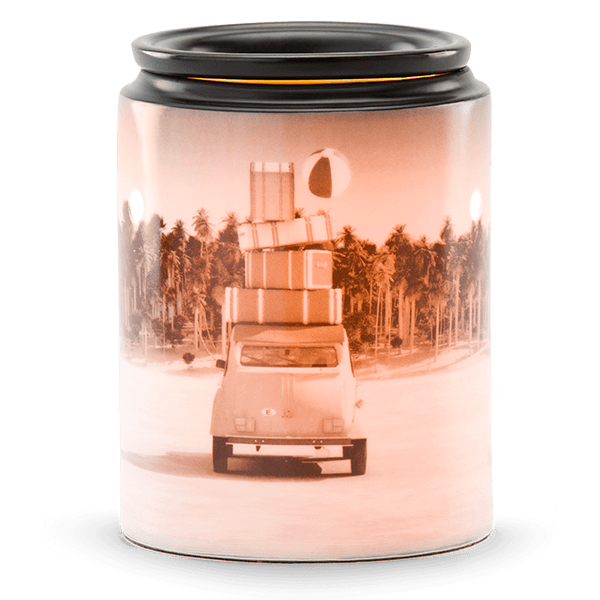 Be sure to include your favorite scented wickless candle bars to warm inside this beautiful warmer. For the best savings be sure to use this special bundle and save link to get six for the price of five.