In the mitten state, Michigan State Spartan fans are as abundant as University of Michigan Wolverine fans.
My daughter and I both graduated from Michigan State (GO GREEN!) so you know what color we bleed. However my dad was a diehard Michigan fan, and my brother has been sure to carry the torch.
Green and White? or Maize and Blue?
Are you Team Spartans?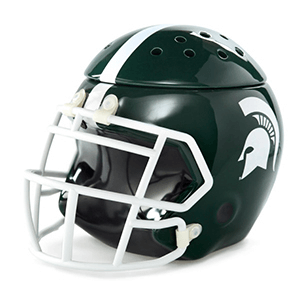 or
Team Wolverines?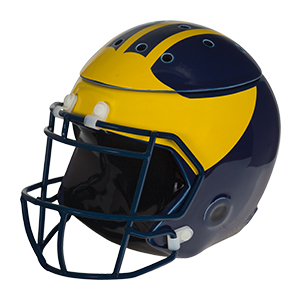 Update: The U of M warmer has been discontinued. If you're interested in a MSU – Michigan State  helmet warmer or smaller Spartan plug-in wall unit contact me to locate one. 
Comment below to let me know if you support MSU or UofM.
p.s. – Those football helmets shown above are actually electric wickless candle warmers. You'll also need scented candle wax to put in them. See all available scents here. For the best savings, use my bundle and save link to mix and match your favorite scented candle wax bars. If you're local to me, hit me up before you order.
Please Like, Share or Leave a Comment Below