What To Do With Leftover Catalogs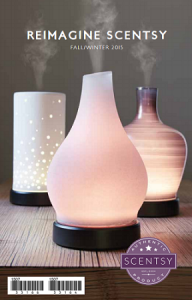 If your direct sales business is getting ready to switch to a new Fall/Winter catalog, you may be sitting on a stack of Spring/Summer catalogs which will soon be obsolete.   How do you get rid of the retired books?
The easiest answer is don't have any left over catalogs. Whether you have a few days or a few weeks before you switch over to the new season, commit yourself to get rid of them NOW, while they are still current. Step up your marketing efforts to ensure you disburse those catalogs while they are still current.
Do a mailing – either to your existing customers or to new target markets. If you're having a sale or discontinued items stamp the outside of the catalog, either with an ink stamp or label, highlighting the special – i.e. "Most items 10% off during February".  Leave them in public restrooms; give them to store clerks, waitresses or your kiddo's teachers. Get rid of them. Decide that you won't have any left over as you enter the new season. Don't try. Do.
If for whatever reason you do find yourself still with some leftover catalogs, I've heard a few suggestions on what you can do with them, and no surprise here, I do not agree with the masses.
The common suggestion:
Affix a sticker to the front of the catalog with a cutesy poem or little ditty that says something along the lines of  "This is a retired catalog, contact me for a current one and claim your free prize."
Why I don't agree with this suggestion:
It's wasting time and money creating the labels or stickers without realizing a return on your investment. Also, if you represent a company that offers great products at a great value, you shouldn't need to bribe, er a I mean, give them an incentive to call.   They'll be interested in the products and want to order, or they won't.   A token freebie isn't going to sway their buying behavior, but it will cut into your profit margin.
A better idea:
Make sure your contact information is clearly displayed on the old catalogs and then just spread them around town.   Leave one in public restroom stalls, on the bleachers when you leave the basketball game, in the grocery cart at the grocery store, at the gas pump, on a park bench, near a pay phone, at the airport before you board – you get the idea.  No singsong poem, no special bribe, just the catalog.
If someone is interested they'll contact you or go to your website.   If they go to your website they may already see that some of the items in the catalog are no longer available but may also see something else they didn't know you had.   Or if they call you, then merely say "oh you must have an old catalog, let me get you a current one."
No need to waste your valuable time, stickers, ink or profit trying to get rid of obsolete catalogs. The results will be the same.   Someone will contact you or it will end up in the round file.   None of us seem to have enough time as it is; work smarter, not harder.
About the Author: Laurie Ayers is a Michigan work from home mom and a Superstar Director with Scentsy Wickless Candles. She enjoys helping men and women start and maintain a home based business in the US, Canada, Mexico, Australia, New Zealand, Austria Puerto Rico, Germany, Ireland, France, Spain and the UK. To download a FREE Start Up Guide which provides more details about how to start a home business as well as to learn about our compensation plan go to  www.thrivingcandlebusiness.com/how-to-start-a-candle-business/  or for updates on Facebook  www.facebook.com/LaurieAyersWax
In addition to topics on marketing your home business using old catalogs, please browse this site to find more articles about how you can successfully work from home with a Scentsy candle business.