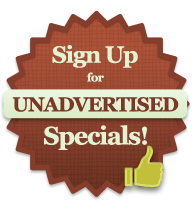 I frequently get questions and comments about Scentsy consultants offering deals or personal specials to customers. Here's the scoop on what's up with that:
Independent Consultants are permitted to create personal specials (special pricing, discounts, giveaways, BOGO, cash and carry or any other deal they wish) to offer their customers.
What Scentsy consultants may not do is advertise these specials. There are no exceptions to this; it doesn't matter if the consultant has a closed or private Facebook timeline, page or group. It doesn't matter if it is a member's only forum; it's still considered advertising a personal special, which goes against our policies. This policy is not restricted to only Facebook – it expands to any advertising anywhere.
Scentsy consultants also may not, under any circumstances, offer any specials or enticements to recruit new team members. Offers such as "˜Join my team and I'll give you "¦' are strictly prohibited. The consultant may not offer to pay for any portion of the starter kit, nor may the consultant tell the potential team member that he/she will give the new member anything extra.
Wait! There is a Work-Around
Work-Around doesn't mean a loop-hole or anything unethical, it merely means finding a solution for a need. When someone tells me "that can't be done" or "you can't do that" often my response is "What do we need to do to get it done?" Or "What do I need to change/do so that it can be done?" My motto is Don't Come to Me with Problems, Come to Me with Solutions – i.e. this won't work, but here's what will.
What Scentsy Consultants
Can

Offer

As mentioned above, Scentsy consultants have the ability to create and offer personal specials; they just can't advertise them. They can however personally tell people what the personal specials are. To personally tell someone would include text, email, private message, phone call, Skype, Facetime or good old fashioned speaking directly to individuals face to face.
Examples:
Permitted to post/advertise publicly: "Ask me about my specials." Or "Are you on my private mailing list to receive notices about my personal specials?"
NOT Permitted to post/advertise publicly: "Inventory reduction sale" "Order during September and get a free hand lotion" "Need a last minute gift? I have cash and carry" – Those are all personal specials and may not be advertised.
Good idea or poor idea?
If you're a customer, I'd think it's almost always a good idea to get a special, deal, discount, extra perk. I don't see anything wrong with asking a Scentsy consultant if she has any specials. It doesn't hurt to ask. No consultant is required to create or offer personal specials.
As a consultant, sometimes it may make business sense to offer specials. Other times it may not be a good idea to deviate from the direct sales company model. Most companies already have corporate specials and host reward programs so that the consultants don't need to dip into their own profits to create specials.
Consider this: I have no problem asking a waitress what the soup of the day is or if they even have a soup of the day. You should feel free to ask a Scentsy consultant  if she/he has any specials.
As a customer, you have nothing to lose and everything to gain by asking a Scentsy consultant about specials. I certainly don't mind when my customers ask me, especially since I can't advertise them.
About the Author: Laurie Ayers is a Michigan work from home mom and a Superstar Director with Scentsy Wickless Candles. She enjoys helping men and women start and maintain a home based business in the US, Poland, Australia, Mexico, Puerto Rico, Germany, Ireland, UK, France and Spain. To download a FREE Start Up Guide which provides more details about how to start a home business as well as to learn about our compensation plan go to https://www.thrivingcandlebusiness.com/how-to-start-a-candle-business/