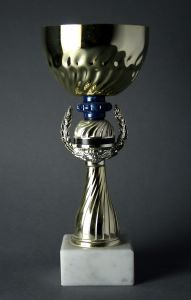 Dealing with Difficult Team Members in Your Direct Sales Biz? Read on …
I learned something recently, not everyone thinks I am as wonderful as I do.  Just kidding, I've known that for years.  That wasn't a new revelation.
I received an email recently that could peel paint off prison walls.  I have to admit that at first I thought WTH! Well, because 99% of it was unfounded, inaccurate and it blind-sided me.  It came out of nowhere.  Clearly I am not on this person's Christmas list. After the shock of it wore off and I shared it with two close professional associates and confidants, their remarks were "she must be on some funky medication that caused her to be delusional, confrontational and totally off her rocker", and "don't tell me, she's a spoiled 30 yo who has a false sense of entitlement."
No worries, I would never use this person's name or break any confidence. No one knows the identity of this person unless she has chosen to disparage me to others.  Who it was in this particular case is of no importance, however it is a very real topic that happens to most of us who spend any time in Direct Sales.  It's important to have the knowledge in your tool box so that you know how to deal with these kind of people, when situations like this arise.

Sadly, this person must really be struggling with something, as her note made her look like a buffoon. Regardless, I hope she is okay and whatever is causing her unbalance works itself out. I harbor no ill feelings and wish her well; I have always liked this person. Besides,  I certainly couldn't take such an attack seriously.
You can please some of the people all of the time, all of the people some of the time, but you can't pick your friend's nose, or whatever that saying is! Point being, once you've earned senior ranks in your direct sales business and you manage a large organization, this also equates to more people to complain about you. It happens to all of us. Don't let it crush you. [Read more…] about Lost My Miss Congeniality Award