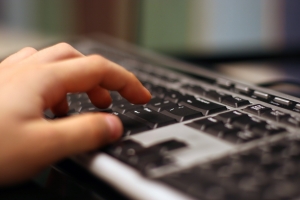 Forums, Facebook pages, tweets and emails – just a few ways to communicate to your customers and team members. Can you even imagine what it must have been like when the Pony Express, the west's most direct means of east-west communication before the telegraph, was the only method of communication?
One of the challenges with instant communication methods is that it is far too easy to just post something without truly having an opportunity to think it through first. It's also out there for all to read as soon as it is posted. For this reason it is imperative that if you choose to participate in online public communication, you post responsibly.  Likewise, while reading such posts, keep in mind that just because it is now published does not necessarily mean it is accurate or factual.
The example post below will help illustrate the importance of word choice:
"Double check your xxx, it is calculating wrong."
That would be fine, and a courtesy to others to give their own information a second glance, if we knew for certain that information was entirely accurate.
What else was wrong with the above post?
At that moment, the team member's information

appeared

to be inaccurate, yet it was posted that

it is

wrong.
There was a corporate memo put out explaining why it would be different or why the information could fluctuate. This may have merely been a case misunderstanding or oversight on the part of the consultant who stated it was wrong.