Be one of the first Scentsy consultants in France. There's still plenty of room for new consultants to be successful.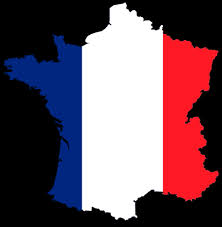 Since August 2014 French residents have been able to enroll to start their very own Scentsy Fragrance business. Scentsy Fragrance in the United States has only been around twelve years, and that is considered relatively young, so imagine the possibilities that exist for France. I am looking for amazing French residents to join my team. I encourage you to have a look around this site, and familiarize yourself with our exciting opportunity. I welcome any questions, comments or concerns; please contact me here.
Scentsy's philosophy of Simplicity, Authenticity, and Generosity has made us one of the fastest growing companies the direct selling industry has ever seen. And we just keep growing! Right now, Scentsy saw a need to expand into France. First we opened Scentsy throughout the Canada, Mexico, U.K. and Germany, Ireland, Australia, New Zealand, now Austria, France and Spain – after that, who knows? Anything's possible with Scentsy. Products are shipped from our Distribution Center in the Netherlands.
As an Independent Scentsy Consultant, you'll not only be embarking on an exciting new business opportunity, enjoying flexible hours, the ability to earn income, and the satisfaction of connecting people you care about with products you believe in. You'll also be on the cutting edge of a thrilling international expansion. Now is the time to join Scentsy. Join my team here.
Frequently Asked Questions about Scentsy in France
Q: I'm not really a salesperson. Can I still be good at this?
A: At Scentsy, it's all about relationships, not hard-sell tactics. If you enjoy socializing and sharing Scentsy products with friends and family, you have all the qualifications you need to succeed.
In fact, the complete lack of sales pressure and the simplicity of our products are the main reasons so many Scentsy customers decide to become Consultants. They find themselves enjoying a party experience instead of having to sit through a typical sales presentation and suddenly realize, "˜Hey "" I can do this'! Even brand new Consultants feel comfortable and confident right from the start.
Q: What are the advantages of direct selling?
A: The freedom of being your own boss, the flexibility to set your own schedule and work as many (or as few) hours as you choose, and the limitless potential for success are just a few of the reasons people take up direct selling. And anyone can do it! You don't need a degree or a background in sales or a big chunk of start-up capital. Direct selling is an easy, enjoyable way to earn extra income.
Q: Why should I join Scentsy instead of another direct selling company?
A: We strive to bring true value to the world and "˜contribute more than we take' in relationships with our Consultants, customers, and in our communities. We are an active member of the U.S. Direct Selling Association (DSA), an industry organization founded to promote and uphold the highest level of business ethics and service to consumers. Why is DSA membership so important? Because it means that Scentsy Consultants, Hosts, and customers can be confident about doing business with a company they can trust.
Q: How do I get started?
A: Contact me today so we can discuss working together. Visit my website to sign up online. We'll send your Scentsy Fragrance Starter Kit for just €119*. It includes tester fragrances, business supplies, and demo products. Your Sponsor will help you get started and show you how to make the most of Scentsy's training and support tools. Once you join a Consultant's team, you'll receive your Scentsy Starter Kit, which includes everything you need to launch your business, for just €119. *Plus tax and shipping.
Q: How much can I expect to earn?
A: The amount you can earn depends completely on how much time and energy you want to invest. Consultants make 20-25% commission on their own sales as well as additional bonuses on the sales of other Consultants they sponsor. Some of our Consultants opt to sell just enough to get their Scentsy products at a discount, while our SuperStar Directors can make six-figure incomes per year.
Q: What other benefits does Scentsy offer to Consultants?
A: Every Scentsy Consultant gets a free website for three months then 12 €/month. VAT inclusive, a free online Workstation to organize and run her or his business, free credit card processing, no inventory to manage, and free shipping on orders over €270.00.
Q: What kind of support and training does Scentsy provide?
A: At Scentsy, Consultants are truly sponsored and mentored, not just recruited. Along with support from your Sponsor and your upline Director, you'll get access to web-based training tools and an online forum for connecting with fellow Consultants. We'll send you a New Consultant Start-Up Guide, promotional products, and marketing tools. Scentsy's fully-staffed Consultant Support Department is available every weekday from 8:00 to 16:00 (GMT) to answer your questions. We also hold an annual Convention and seasonal training and networking events.
Q: Are there any scripts to memorize or a dress code for parties?
A: Definitely not! We do provide great training tools and advice on how to have a successful party, but the way you run your parties "" and your business "" is entirely up to you. From formal presentations to completely unstructured gatherings to one-on-one visits, the choice is yours. We intentionally keep our product line and pricing simple because that makes it easy for our Consultants to relax and be themselves.
Q: Will I be obligated to meet any sales quotas?
A: Consultants are encouraged to be engaged and actively participate in their Scentsy Family business. Scentsy processes account cancellations on the 1st of every month for those accounts that have not generated sales resulting in 200 points or more in PRV in at least one calendar month in a rolling three-month period.
Q: What if this just doesn't work for me?
A: At Scentsy we realize that, even with the best of intentions on both sides, not all partnerships are meant to be. As a Consultant or a Host you're free to leave Scentsy at any time. There is no cancellation penalty.
Q: When will Consultants be able to sell and sponsor in France?
A: We are open NOW for Scentsy enrollments in France.
A: How do new Consultants enroll?
Q: I have been with Scentsy for eleven years and have an international team. I welcome the opportunity to work with new French consultants. Learn more about me here. Or join my team here.
Q: How much do Starter Kits cost for new Consultants in France?
A: € 99.
Q: What are the product offerings for Scentsy Fragrance France?
A: Scentsy Fragrance will initially launch with a narrowed product offering in France.
Q: What are the Host Reward levels in France?
A: Party Sales | Host Rewards
| | |
| --- | --- |
| €295-€514.99 | | 1 Scentsy product at 50% OFF and 10% in FREE product |
| €515-€734.99 | | 2 Scentsy products at 50% OFF and 10% in FREE product |
| €735-€1,464.99 | | 3 Scentsy products at 50% OFF and 15% in FREE product |
| €1,465+ | | 4 Scentsy products at 50% OFF and 15% in FREE product |
Q: Where do products ship from?
A: We ship products to French Consultants and customers from the Netherlands. Our policy to ship all orders within 10 business days of the order date extends to these new countries.
Q: What shipping costs will be associated with orders in France?
A: You can find our shipping rates here.
Q: How are items taxed in France?
A: All prices include VAT. Shipping not included.
Q: How are commissions calculated in different countries that use different currencies?
A: Scentsy has a global Compensation Plan designed to support multiple countries. The commission calculation is: PRV x Commission Percentage x Peg Rate = Commission amount in local currency.
Current peg rates:
United States: 1
France: 1.17.
Q: Will there be awards and incentives for Consultants in France?
A: Yes. The Scentsy Family Consultant Guide will include specifics about each of the awards and how to achieve them.
Q: How are new Consultants in France supported?
A: We have a dedicated Consultant Support teams for each new country. This way we can ensure that our Consultant Support Representatives are knowledgeable about the new markets, and that our hours of operation match normal business hours in France. You can reach our France Consultant Support at support.fr@scentsy.com and tel: 800-902-241
Q: Are Scentsy Family Store products available?
A: Yes. They will be when we launch.These include catalogs; order forms; Host Rewards brochures; Buy, Host, and Join brochures; business cards; and labels. We will let you know about other items as they become available.
Q: What other tools are available to new Consultants?
A: Scentsy Consultants in France will have similar tools to their European and North American counterparts. They have a Workstation and the ability to subscribe to a Personal Website (PWS). New Consultant Starter Kits specific to France will be sent to new recruits in their country.
Q: Already know you want to be part of the Scentsy Family?
A: Fantastic! If you are a resident of France and ready to join you can enroll to be on my team here.