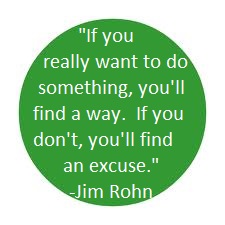 Every time consultants are up for termination due to inactivity I hear it: "I can't afford to keep my [xyz direct sales] business, so I'm going to quit or I'm going to be terminated."
I don't understand that logic.
If you are struggling financially, and you already own a direct sales business, and also have access to great products that you can share and sell … and earn money by doing so – why would you quit that? Isn't that the answer to prayer? Isn't this a solution to help you out financially? A few more crazy comments I hear:
"My husband doesn't get paid until Friday."
Not sure what a spouse's payday has to do with your ability to pick up the phone and make some sales to save your account – unless of course the phone has been shut off due to failure to pay the bill. Then I'd high tail it to the public library to use the free internet. That way you can send emails and set up an online party. Then you can save your business and then continue so sell so that you can pay the phone bill.
"I can't afford to stay a consultant." Continue reading →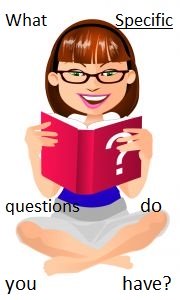 Being in direct sales twenty five years, I like to say that nothing ceases to amaze me. Yet I still continue to see things that make me scratch my head and no-so-silently utter, "wow."
If you're in direct sales, it's likely you are titled an Independent Consultant (or Representative or Distributor or Manager or Director). Synonyms for independent are "self-contained" and "self-sufficient".
I've been accused of being harsh because I expect independent consultants to be independent. I'm certainly here to mentor and help and support. I enjoy helping others build their businesses. Keywords are help and support. That doesn't mean I do it for them. Remember the adage about teaching a man to fish?
The Other Message
I found a Facebook message waiting for me in my Other folder this morning: "All I get are emails from you (which by the way, I only send when I have with helpful information to pass along or that may benefit team member's businesses). I need help. That team Facebook page isn't any help (yes it is if she'd read it). The Training Center isn't any help (it's loaded with every topic imaginable in a variety of platforms – audio, video, text, etc.) and the Resource section isn't helpful (documents up the wazoo) and either is that book that came in my starter kit. (She's referring to the step-by-step start up guide).  I need help."
Hmm. Okay. Do I really need add any additional commentary here? I merely responded "What specific questions do you have?"  I have yet to hear back. Then I started thinking about all the quotes, phrases, saying about initiative and helping yourself. Here are just a few that came to mind: Continue reading →
Life sure does give me plenty of blog fodder. I had yet another encounter today that affords me the opportunity to share what not to do when you're trying to reach new customers for your direct sales business.
I stopped at a garage sale – or "Good Junk Sale" as I refer to them. Signage on the street was bold, plentiful and even had balloons to draw my attention to it – so far so good. From a marketing standpoint, this potential trove of treasures was starting off doing everything right.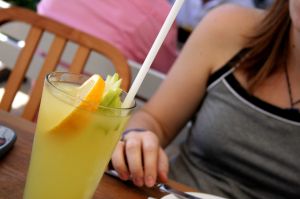 I parked and immediately saw that it appeared to have mostly baby/little kids stuff, i.e. nothing I would be interested in. But since I was already parked, it was too late to do a drive by so I decided that I would get out of my air conditioned car and venture into the 98 degree garage to see if perhaps there was good junk that wasn't for young kiddos.
I immediately noticed an enterprising little girl, approximately six years old, manning a lemonade stand. Gotta love young entrepreneurs. Good for you honeypie, it's hot out here, I hope you make a few bucks.
Then she bellowed:
"Fresh lemonade and cookies twenty five cents!"
She spoke up clearly and loudly. Very good.  But then …. She said it again. Again loudly and in a very irritating sing-song chant.  And then she said it again. And again. Sing-songy, repeated, repeated, repeated. Continue reading →
The staffers at Michigan State University can teach us a few things about direct sales.
Huh?  If you think I'm really stretching to find a correlation here, read on.
The MSU Spartans for eight years in a row have held the title of the Top Public University when it comes to Study Abroad involvement.  One quarter of their entire student body have participated in at least one Study Abroad experience. With 49,000 students, that's a lot of people who said Yes to the opportunity.
Can you imagine if 25% of your team were business builders? Or if 25% of your team attended your annual convention or monthly meetings? Or if 25% participated in the corporate training modules offered freely to all consultants? How would your direct sales business look if 25% of all your hosts opted to enroll as a consultant? What if 25% of all your customers reordered each month?
The possibilities are endless if you consider a 25% success rate for all aspects of your independent direct sales business.  To put it in perspective, loose statistics for the direct sales industry is that 2% will hang in there to advance to top ranks. If you get 10% attendance of those you invite to parties or convention, you're doing well.  Of those consultants who enroll 50% will quit within the first two years.
The Secret to MSU's Success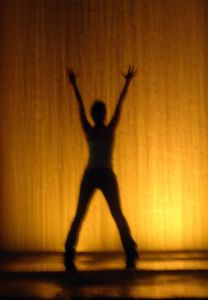 Many direct sales companies just had or are soon having their annual convention for their independent sales consultants.
Woohoo! Yay! Double Yay! Pumped up! Rah! Refreshed! Rejuvenated! Reconnected! Ready to rock and roll! So Excited! Motivated! Inspired! Life Changing! … and all sorts of other adjectives.
That is exactly what convention is supposed to do. So mission accomplished. Aren't you glad you went? If you didn't go, aren't you bummed you missed it, especially after you see all the excitement your fellow consultants are experiencing?
Start planning to attend next year, and start planning today.  Whether that means you start setting aside money each week or each month or it means you work your tail off and earn the trip (if that is an option with your company) but the point is to start TODAY.
Now that convention is over what are you doing to keep up the motivation?
People often say that motivation doesn't last. Well, neither does bathing that's why we recommend it daily. – Zig Ziglar Continue reading →