Successful Direct Sales Launch Party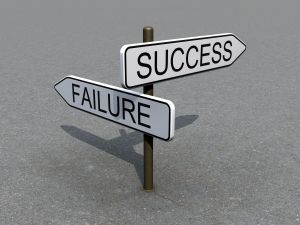 You've signed up to represent a direct selling company; now you need to get ready for a successful launch party. How you start your business will greatly determine how you'll run your business and how far you will go. Introducing your new business to others will set the tone for future sales, bookings and recruits. (Note: this also works if you're re-launching an existing business. Sometimes it's important to get back to basics and start anew.)
Consider the 3-Ps: Preparing, Planning and Presenting your first direct sales launch party in order to host a successful Grand Opening
Whether you're selling candles, purses, chocolate, gourmet food/spices, jewelry, home decor, makeup or any other product line an open house format will work best.   This will be your official launch party for your new business so you can showcase and roll out the entire line you will be selling.   Referrals will be a wonderful tool in your business. If people don't know about your offerings, they won't be able to give your referrals.   Start with a date.
Prepare
Carefully consider the date for your launch party.   You want maximum exposure, therefore choose a day when the majority of your invitees can come. Remember that no matter what date you select, it won't be good for some people; just accept that.   Be sure to over invite.   You could invite 150 people and have 12 people show up, and that's actually a good number of guests! If you have 10% of those you invite attend, that's a success. Don't skimp on invites.
Weekends tend to work best for some, yet for others, weekends are crammed full of activities so perhaps a Thursday night may work better. Poll those who will mostly likely show up to support you to find their availability.   Stay away from dates surrounding holidays and major sporting events.   More people will come if you give them at least a two week notice before the event.   Ask for R.S.V.P.s so you can get a head count for food. If you don't get a R.S.V.P. (and chances are you will not receive many) it is vital that you follow up with a personal phone call.   History has shown only those who R.S.V.P. or whom you actually speak with will show, and even then you'll have some no-shows. This is vital and worth saying a second time. If you don't get a R.S.V.P. (and chances are you will not receive many) it is vital that you follow up with a personal phone call.
Once the date is set, the fun begins.   It's time to plan your strategy for the party.   Keep a few goals in mind that you want to accomplish at the party:
* Let people know about the products
* Provide a non-threatening atmosphere with no sales pressure
* Have products available for sale (not a requirement but will help if you can have some stock)
* Have recruiting information available
* Provide simple snacks
Most direct selling companies provide a starter business kit so that you will have enough supplies to give a good overview of your new business.   You don't have to have extra inventory for your open house, though if your budget allows you to showcase additional products, it can only help.   It is okay to use your products as advertisements and take orders; just allow enough time to for delivery of the orders for those who purchase for the purpose of gift giving. Don't spend too much time getting ready to get ready. Prepare the best you're able, then it's Go Time. You will have plenty of time to improve and grow your inventory. Just do it.
Planning
Above all else, keep it simple.   For an open house, there is a window of time when people talk with you, mingle, eat and look at products.   It takes the pressure off since you don't have to be standing in front of a group the entire four-hour period.
Have a table with your products prominently displayed as well as marketing collateral including business cards (and samples if applicable) to give visitors a way to contact you later if they find that direct sales is an opportunity they are considering.   A table for the food and drinks also keeps you from feeling like you're waiting on your guests and gives them an opportunity to do as they please according to their time frame.
Present
On the day of your launch party, decorate your mailbox with balloons and/or yard signs to alert all attendees.   Also place a sign on your door that invites guests to "come on in." Your main assignment for the day is introducing your new business and the product line.
Use this opportunity to book host parties, sell products, and let people know how easy it is to order.   If you have a website or webstore, encourage orders online.   More importantly, relax; have fun; you don't have to have all the answers; and remember to keep it simple, as you want others to see how easy it is!
About the Author: Laurie Ayers is a Michigan work from home mom and a Superstar Director with Scentsy Wickless Candles. She enjoys helping men and women start and maintain a home based business in the US, Canada, Mexico, Puerto Rico, Australia, Austria, Poland, Spain, France, Germany, Ireland and the UK. To download a FREE Start Up Guide which provides more details about how to start a home business as well as to learn about our compensation plan go to http://www.thrivingcandlebusiness.com/how-to-start-a-candle-business/
3 Responses to Successful Direct Sales Launch Party