sam•ple
[sam-puh l, sahm-]
a small part of anything or one of a number, intended to show the quality, style, or nature of the whole; specimen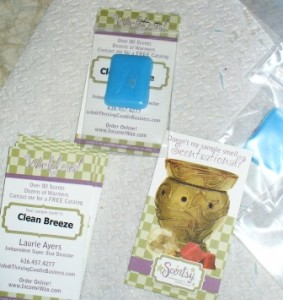 Yup, talking about the use samples yet again. First was the article addressing the importance of using samples to market your business. Then I showed you detailed instructions on how to make samples. That covers the Why and How, so it stands to reason, there must be a Where.

Where Should You Leave Samples?
Keep in mind that the cost of a sample (pennies) is minuscule compared to the return on investment you can reap. With that in mind, don't be stingy with the samples. I'm not referring to spewing handfuls all over the place, but rather strategically placing samples here and there. Before you accuse me of soliciting, remember you're leaving free samples – something that someone can actually try before they buy.
The list below is not meant to be inclusive, but merely to stimulate your creative juices.
1. On your table when you leave a restaurant
2. In public restrooms – in stalls and/or near the sink
3. On the bleachers when you get up from a sporting event
4. In the self-pay credit card slot at the gas station
5. In every envelope that you mail
6. In library books that you return to the library Continue reading →
Think Your Wickless Candle Scent Should Last Longer? Keep reading…
As per recent reports, U.S. fire departments respond to an estimated average of 15,260 home structure fires started by candles per year.  Because of the increase awareness regarding wicked candle fires, wickless candles have become more and more popular over the last five years.
A wickless candle is flameless, smokeless, sootless, contains no wicks and requires no fire to burn them. Rather than burn the candle, wickless candles are warmed or melted using electric warmers.  Many companies, including Scentsy Wickless carry a variety of ceramic, electric warmers that melt the wax using only the heat from a low watt light bulb.  They provide all the fragrance and still a glimmer of light without the fire hazards.  They're safe to use around children, pets and in locations that typically ban the burning of traditional wicked candles.
Sounds like the ideal product, doesn't it? That's because it is!  However (there's always a but) – the recent boon in wickless candles also requires a paradigm shift.  Some new wickless customers find themselves disappointed in wickless candles, lamenting that the scent doesn't last.  Correct. It doesn't last for an indefinite time.
Here's the root cause of most of the disappointment:
In a traditional wicked candle, the candle burns away.  The wax and the fragrance oil evaporate.  When your candle is done there is generally no more wax, or certainly significantly less than when you started.  Consider the petite tealight.  After approximately six hours, all that will be left of a tealight is an empty plastic or metal container.  Would you expect the empty tealight container to still scent your room?  No, of course not. Continue reading →
When you start a direct selling venture your sponsors and fellow consultants can provide wonderful ideas to build your direct sales business. No sense reinventing the wheel. Take the experience from veterans and learn from them.
Sounds like pretty sound advice, yes? It certainly can be wonderful advice. However one word of caution: Test Everything.
Not all business ideas are good ideas. Some ideas may be obsolete – what worked in 1989 probably won't work today. Other ideas may work well in one geographic area but would flop where you live. Still others may initially sound like a good idea, though after further consideration may create a threat to your personal safety.
For example:
Good Idea? One idea that recirculates every couple of years within the direct sales community is to affix business cards or catalogs to the outside of your car while you are parked in public. Some suggest using a magnetic locker caddy; others prefer using suction cup shower caddies. The idea behind it is that while you're in the mall or grocery store, other patrons will walk past your vehicle, take a catalog or business card and then potentially be your next customer or recruit.
Bad Idea. I emphatically discourage any home based consultant from employing this tactic. Do you really want complete strangers knowing what kind of vehicle you drive or that your vehicle at that very moment could contain the candles, jewelry, or kitchenware that you're promoting? How easy would it be for someone to lie in wait, and then follow you home – because surely you may have some inventory at home and possibly even a stash of cash from a recent party? Instead of "Take One" or "Free" you might as well hang a sign that says "Follow me home if you want to burglarize me; I have a stash there!" Or "Expensive Inventory on Board"
It's also a waste of your marketing collateral. Kids or competitors would love to take your catalogs and business cards. They'll end up in the round file or scattered all over the parking lot. Then perhaps the facility manager can give you a personal phone call – no not to place an order, but to inform you about their no solicitation policy and fine for littering.
Good Idea? Approach at least three people a day about your products or opportunity. Continue reading →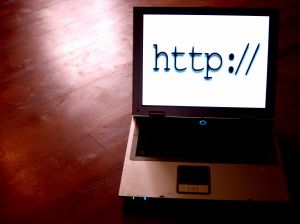 One of the benefits of being a Scentsy consultant is that you are provided with a personal website where you can grow your team and take web orders.  You have the option of deciding on a name for your business or your web address. The address will look like https://whateveryoupick.scentsy.us (or .ca for Canadian consultants).  If you ask around you may get ideas on the "whateveryoupick" portion of your website.  Though the information below addresses six common errors when naming your Scentsy business website:
1. Double letters – particularly ss – i.e. janesscents you'll lose people who never know if it's one S or two.
2. Unkonventional spellings – kandles, etc. Generally you go with those unconventionals when what you really want is taken – meaning if wicklesscandles is taken and you opt for wicklesskandles you could inadvertently send people to wicklesscandles – someone else's site.
3. Avoid dashes and dots – if you have to explain if it's a dash or underscore, or dot, you'll lose people. Continue reading →
For some consultants, talking with people they do not know is no big deal.  Yet for others, the hardest element in promoting their direct sales business is opening their mouth to talk with strangers.  It truly does get easier with practice, though let's face it, some people will never be terribly outgoing.  These cautious, observant people can be just as successful as those with sanguine temperaments.
Two questions I am frequently asked is "How do you approach people?" and "What do you say to the waitress, store clerk, receptionist, etc.?"
If you want an easy to remember lead in, one that is almost guaranteed you will not receive any rejection, try this:
"If you know anyone who likes [product], could you please pass this along?" Then hand the person a business card, sample, or catalog.
Most people will not refuse to take it.  Worst case is that they make take it, and later throw it away; but then you still were able to get out of your comfort zone and practice talking to people.  Best case is that you could get a new customer or recruit out of it.
This is a non-threatening approach because the person you're talking with doesn't immediately get on the defensive thinking you're trying to sell anything; you're merely asking for a referral.  The person you're talking with could very well be the person who loves candles, lotions, supplements, jewelry or cooking.
Try those 13 words and then let me know it goes.
If you know anyone who likes [product], could you please pass this along?
About the Author: Laurie Ayers is a WAHM from Michigan and a Superstar Director with Scentsy Wickless Candles. She enjoys helping others start and maintain a candle business. You can find Laurie at https://la.Scentsy.us, http://www.ThrivingCandleBusiness.com or http://www.Twitter.com/thrivingcandle